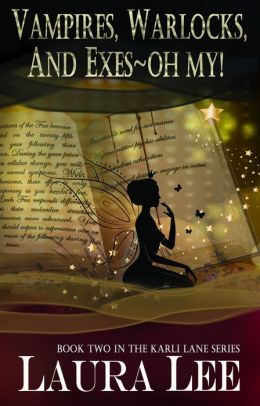 Vampires, Warlocks, And Exes ~ Oh My! A Paranormal Romance (The Karli Lane Series) by Laura Lee
$2.99
Becoming immortal sucks.
Karli Lane is a hot mess. Her hormones are out of control, her heart can't decide between two men, and most of her magic is still a mystery. To top it all off, a beautiful stranger with ties to the past shows up in Vegas, raising questions and wreaking havoc.
With her immortality fast approaching, new dangers lurk on the horizon. Secrets are revealed, making her question everything she thought she knew. Will she be able to get her act together in time? Or will she fall victim to those who wish to see her demise?