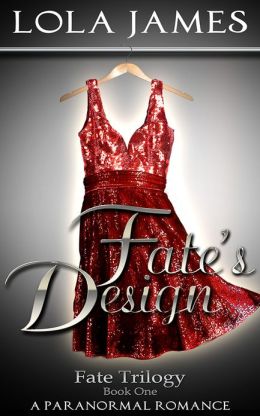 Title:
Fate's Design
Series: Fate Series Book 1
Author: Lola James
Genre: Paranormal Romance
Pages: 220
Price: $2.99
Rating: 4 out 5 stars
Book Synopsis:
During a summer trip to Italy, Megan falls in love and is pulled into the world of vampires, witches, and magical powers. As she becomes more deeply entrenched, her nightmares begin to make sense, and she realizes that she's been part of this new world since birth.
Review:
If you're expecting the same style as the Spellbound Series, you'll be a bit disappointed. Fate's Design is more in the style of new adult/paranormal romance, rather than urban fantasy. It did take a while for me to get into the book, but once I did I really enjoyed it. I was amazed at how Lola James was able to create a whole new style and feel for her fiction. It was quite different from her other series, but was really good. I can't wait to read the second book in the series because this book really leaves you hanging. If you like the new adult genre, you're going to love this series.