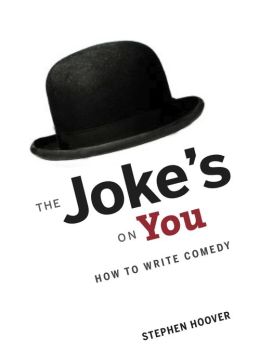 The Joke's On You: How to Write Comedy by Stephen Hoover
$5.99
THE #1 SELLING BOOK ON AMAZON ON THE SUBJECT OF COMEDY WRITING!
Comprehensive guide for comedy writing. Along with a history of comedy and theories about what makes us laugh, the book covers comedy writing in all forms -- sketches, jokes, sitcoms, and feature films.
Latest edition has dozens of photographs and additional appendix material.
Fan, student, writer, or professional - you will become an expert on comedy after reading and studying this book.
Ideal guide and textbook.
(217 pages.)