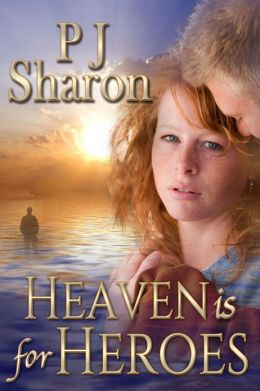 Title:
Heaven Is For Heroes
Author: PJ Sharon
Genre: Coming of Age, Young Adult
Pages: 302
Price: $2.99
Rating: 5 out 5 stars
Book Synopsis:
Smart and athletic seventeen year-old Jordie Dunn has a bright future planned, but when tragedy turns her life upside down, she begins to question not only her future, but the facts surrounding her brother's death in Iraq. The military's account that his best friend and fellow Marine, Alex Cooper, is at fault, is a notion she refuses to believe. Alex was the careful one--the shy, protective, computer geek she's had a crush on since the ninth grade, and she knows better than anyone that her troubled brother had a dark and reckless side—a secret she's kept for far too long.
With no memory of the incident that killed his best friend, nineteen year-old Alex Cooper returns home, shattered and facing a difficult recovery. Determined to go it alone, he pushes Jordie away. No longer the freckle-faced tom-boy who followed him and Levi around as a kid, she has become a beautiful and stubborn young woman who believes in him far more than he deserves.
While Jordie's unique approach to rehab pushes Alex to extremes, the two discover that their childhood friendship has grown into more. The attraction has Jordie's head spinning and her heart soaring, but Alex struggles to deal with his guilt, his loss, and the nightmares that continue to haunt him. Even though Jordie is determined to help him heal, and even more determined to find the truth, what she doesn't expect, is to find love.
Review:
A heart-felt story from page one. Heaven is For Heroes isn't your average young adult, coming of age novel. Instead of vampires and werewolves, you'll find a girl, much like yourself. A girl that is struggling to accept the death of her brother and the fact that the military claims his best friend, and her long-time crush, is behind the death. If you're an empath like me, you may have trouble getting too sucked into the story. PJ Sharon pens strong descriptions and well-developed characters so that you get carried away. If you're looking for a different kind of young adult novel, this one is great.