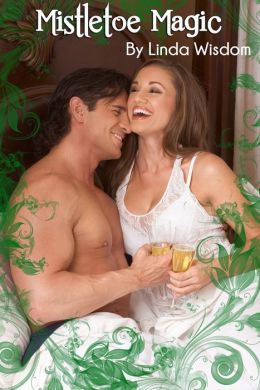 Title:
Mistletoe Magic
Author: Linda Wisdom
Genre: Holiday Romance
Pages: 160
Price: $0.99
Rating: 5 out of 5 stars
Book Synopsis:
For lovers of Brigadoon here's a Christmas version. Warm-hearted and wonderful.
Quinn was more than ready for a getaway. To avoid her family, friends
and would-be fiancé she sought refuge in the Vermont mountains.
Then the blizzard hit like a freight train.
Santee wasn't sure what drew him to the snowy east at Christmastime.
And he sure didn't expect to find the lovely Quinn or a room at the
picturesque Mistletoe Inn.
The charming town of Mistletoe keeps the holiday cheer all year round.
And a glow that envelopes Quinn and Santee gives them something
magical neither expected to find.
The question is, is this merely a wish for the holiday season only or
something that will last forever?
Review:
I've been a fan of Linda Wisdom for quite some time, but this is my first real experience with reading her romance. I've read her urban fantasy/paranormal romance novels and absolutely adored them! Mistletoe Magic was also an excellent read. I love the idea of two characters coming together by chance and falling in love and I loved how the story went back and forth so that you know what's going on with each character. If you love chick lit romance and holiday romances, you're going to love this book from Linda Wisdom.