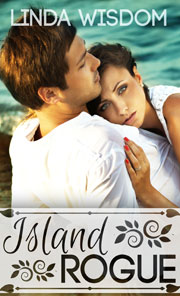 Island Rogue by Linda Wisdom
$3.99 or FREE for Prime Members
For Stacy Cooper, Matt Logan was both the answer to a prayer and the devil in disguise. When he hired her charter boats for the film he was directing, he pulled her back from the brink of bankruptcy. But he didn't want to end their relationship there.
After an unhappy marriage Stacy had sworn off men--until Matt tempted her to give in to her emotions just once more. She knew she was risking a broken heart, but so long as she was held tightly in Matt's arms, she simply didn't care.
A Joyride Books romance classic by Linda Wisdom!