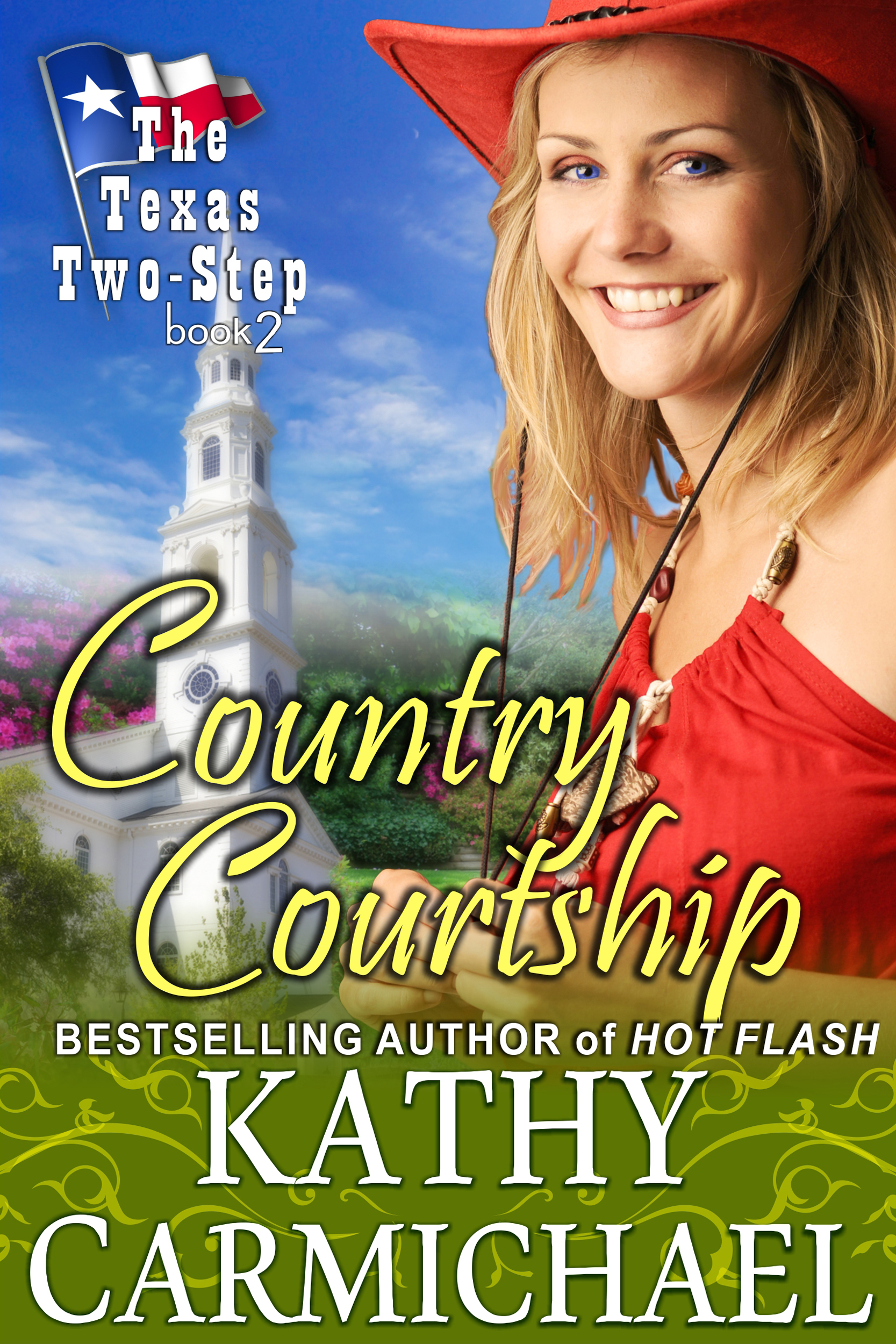 Country Courtship (The Texas Two-Step Series, Book 2) by Kathy Carmichael
$2.99
When Kelli Palmer meets Bobby Gray Nelson at a family get-together, their attraction is immediate. But Kelli's kid sister already has dibs on Bobby Gray.
Bobby Gray Nelson never takes no for an answer, a resolve that made him a rodeo champion.
But Kelli is standing her ground.
Now Bobby Gray must do something he's never done: woo the woman who's already claimed his heart, and earn permission to place his brand on hers.
Previously titled: Kissing Kelli
THE TEXAS TWO-STEP, in series order
Chasing Charlie
Country Courtship
Courting Trouble
My Southern Bride
Western Pleasure