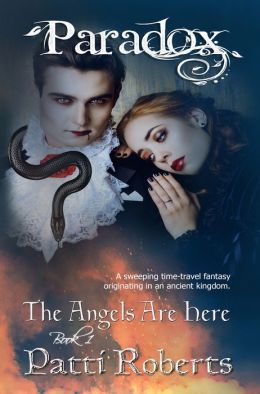 Paradox - The Angels Are Here by Patti Roberts
Two mysterious strangers arrive just in time to help Grace Connors as she struggles to cope with the death of her father. But are the intentions of these strangers as innocent as they first seem, or is something far more sinister on their agenda?
Meanwhile, in a faraway realm, a race of fallen Angels clash with a ruling house of Angels. Their battle changes events in the Ancient World and the New World forever. A realm where a year can last centuries and an ancient, magical people still rule... A realm where even the immortals face danger.
A story that will indeed leave you asking... Who, When, Where? WHAT!
My name is Juliette. Nine hundred years ago, I died. Today, I am alive... This is my story.
Howl by Jody Morse and Jayme Morse
Fifteen-year-old Samara McKinley is not your average teenager. Unlike her best friend, Emma Taylor, Samara's life does not revolve around partying and trying to fit in at school. In between playing the peacekeeper for her troubled family and crushing on the cute new boy at school, Samara sets out to stay to true to herself. But that all changes when she is bitten by a wolf. Samara begins living a double life – human by day, wolf by night.
As Samara watches her relationships with those closest to her fall apart, she finds refuge in the mysterious wolf that bit her. Determined to keep her alter-ego secret from her family and friends, Samara soon discovers that her family has a few secrets of their own – secrets that could turn her life upside down forever.
Recommended for ages 10 and up due to mild language, underage drinking, and mild sexual references.
The Chronicles of Dragon: The Hero, The Sword and The Dragons (Book 1 of 10) by Craig Halloran
(Regularly $0.99)
Welcome to the world of NALZAMBOR ...
Nath is a special warrior. He is a man destined to be a dragon. In order to become a dragon, he must save the dragons.
For countless years Nath has been on a quest to become a dragon, but his meddling with the other races tends to get in the way. The way of men is not the way of Nath Dragon his father has warned him. Yet, Nath, unable to control his fascination of the world men, elves, dwarves and even the despised orcs, tends to get caught up in their affairs. To earn his scales, there is a high road he must follow.
With his close friend and ally, Brenwar the Dwarf, Nath, armed with a magic sword he calls Fang, travels to the Mountain of Doom, the Free City of Narnum and to Orcen Hold where nothing but trouble awaits.
Will Nath Dragon, hero of the realm and protector of dragon kind choose the right path or wind up on a dark one?