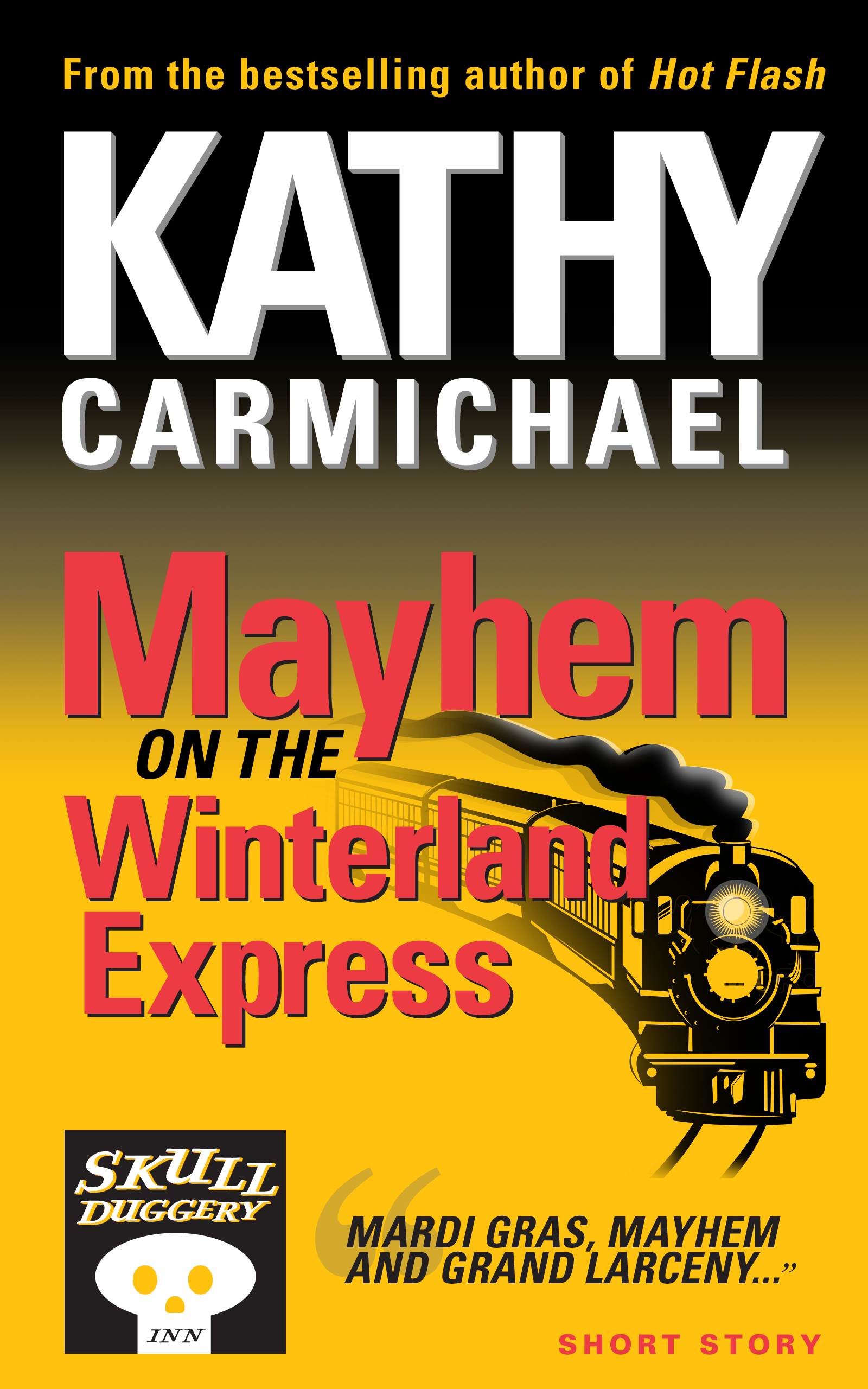 Title:
Mayhem on the Winterland Express
Series: A Skullduggery Inn Short Story
Author: Kathy Carmichael
Genre: Cozy Mystery
Pages: 24
Price: FREE
Thoughts: Loved it!
Book Synopsis:
Review:
I adored this short story! The characters are wonderful and it just feels like a place you'd like to visit. I can't wait to read the other stories in the series. If you love cozy mysteries, you have to read this!