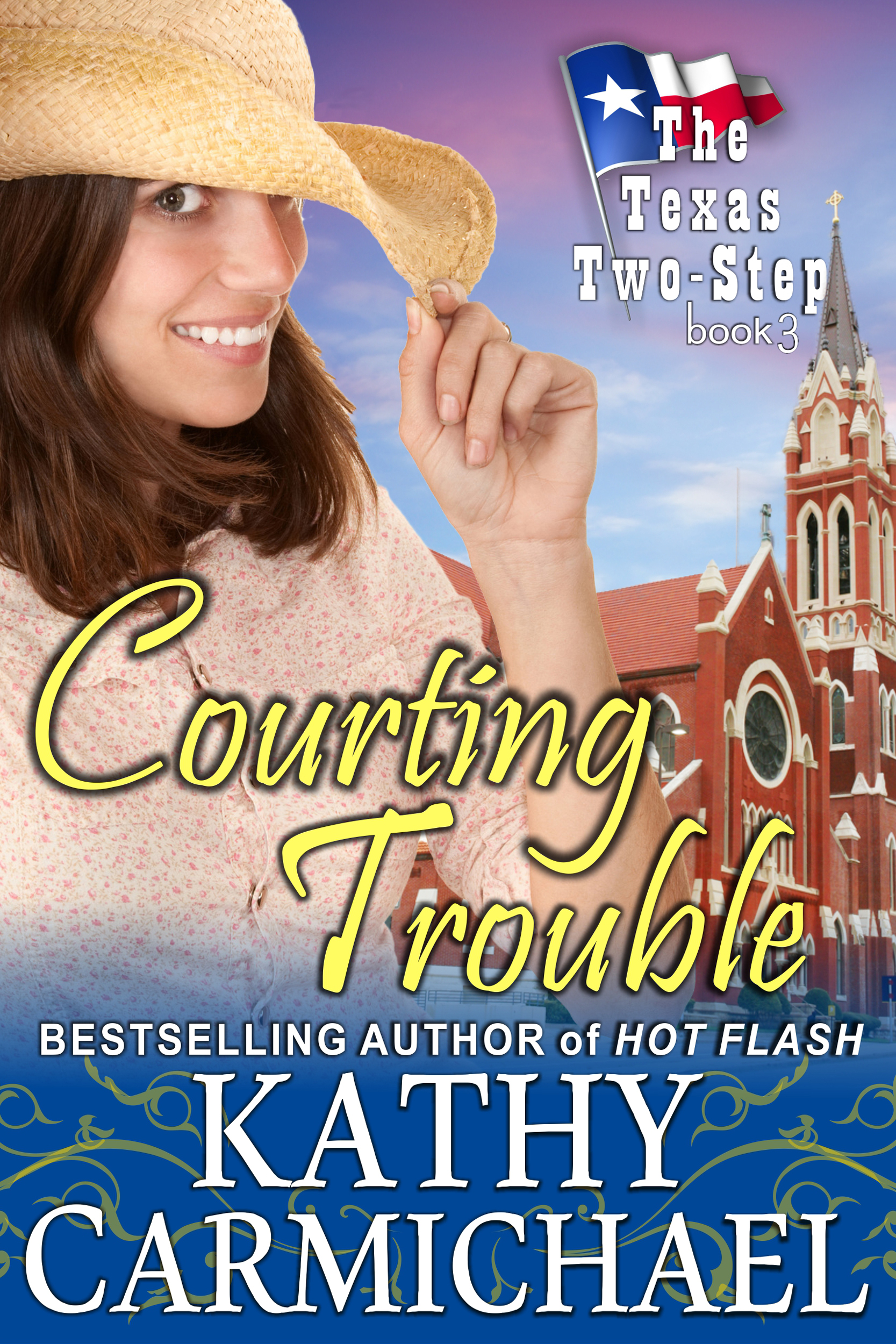 Courting Trouble (The Texas Two-Step Series, Book 3) by Kathy Carmichael
$3.99
Diedra Palmer likes her men in neckties and starched collars—all the better for mussing—and attorney Alec Sparks is the starchiest man Diedra has ever met.
Trouble is, Alec lives to maintain control, and Diedra's an accident waiting to happen. Electromagnetically challenged, Deidra unintentionally burns out light bulbs, stops watches, and makes appliances go berserk when her emotions run high.
Alec would love to have nothing more to do with Diedra. But his law partner's marriage to Diedra's sister is on the rocks, and Diedra's promising to get out of his hair if he'll just agree to her hair-brained scheme to reunite the pair. Yet, how will he ignore the sparks Diedra is setting off in his heart?
Previously titled: Stuck on You
THE TEXAS TWO-STEP, in series order
Chasing Charlie
Country Courtship
Courting Trouble
My Southern Bride
Western Pleasure
ABOUT KATHY CARMICHAEL:
Bestselling author Kathy Carmichael was born and raised in Texas. Now she resides on Florida's west coast with her Scottish husband, three cats, a part-time dog and a huge collection of dust bunnies. www.kathycarmichael.com