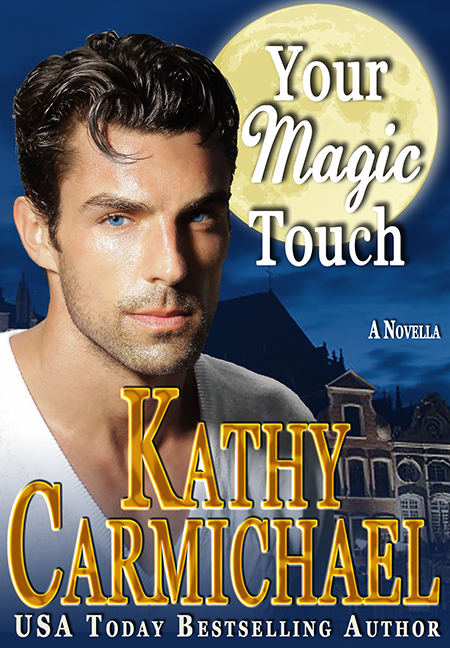 Title:
Your Magic Touch
Author: Kathy Carmichael
Genre: Gothic Romance/Romantic Comedy
Pages: 92
Price: $2.99
Thoughts: Loved it!
Book Synopsis:
Tabloid reporter Frannie Fielding arrives at Haliday Hall with three ghost hunters to investigate possible ghost infestations. The blue blood Haliday family has been blackmailed into allowing them into their Newport, RI mansion. Sinclair Haliday, a dead ringer for Mr. Rochester or Mr. de Winter, is determined the only story the group will leave with is of a failed attempt to find ghosts.
The three ghost hunters are actually matchmaking wizards who are determined to promote a love match between Frannie and Sinclair. Unfortunately, their wizardly magic is rusty, resulting in the impression that Haliday Hall is rampant with ghostly activity.
In this fond spoof of gothic romance, both magic and sparks fly as Frannie tries to resist Sinclair's magic touch.
Review:
I absolutely LOVED this story! Kathy Carmichael has been one of my favorite authors since I read Hot Flash a couple years ago. Your Magic Touch is such a fun, romantic read. I loved the paranormal/fantasy elements and highly recommend this one.