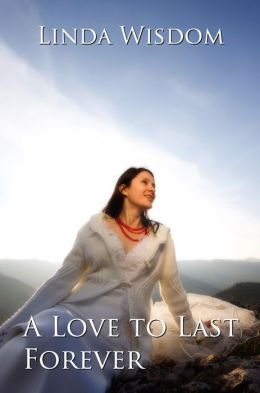 Title:
A Love to Last Forever
Author: Linda Wisdom
Genre: Contemporary Romance
Pages: 215
Price: $3.99
Thoughts: One worth rereading.
Book Synopsis:
Once Stacy McAllister had been Carver High's Most Likely to Succeed, and Mike Harper has been the class outcast. But at the reunion a devastating new Mike Harper, a man she'd never known, swept Stacy off her feet. With the sadness and failures of her past, Stacy felt worlds removed from her golden days. Love seemed a luxury she could no longer afford. Mike had become an astonishing social and professional success, the talk of the town. Soon he'd go back to St. Louis, taking a chunk of her past and a piece of her heart with him. She'd already given him a lot, but Mike wanted more. But she was a two-time loser. Did she dare to dream of a love that could last forever?
Review:
I was immediately engrossed in this novel. I love Linda Wisdom's ability to come up with real-life scenarios that readers can relate to. A Love to Last Forever is such a great romance and one I can see rereading time and time again.