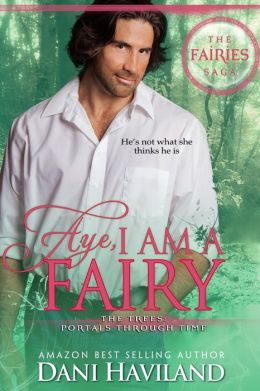 Title:
Aye, I am a Fairy
Series: The Fairies Saga Book 2
Author: Dani Haviland
Genre: Historical Fantasy
Pages: 426
Price: $3.99 or FREE for Prime Members
Thoughts: A must for fantasy fans!
Book Synopsis:
*** Please note: this is not a children's story.***
A mix of mystery, history, and fantasy, with a tad of lust, a dash of violence, and a pinch of humor. 'These characters will live in your head long after you've read the books.' (common remark by readers)
The long awaited second book in THE FAIRIES SAGA series tells the story of Leah, the daughter left 'behind' in the 21st century by Evie, the mysteriously rejuvenated time traveler with amnesia who has a new family in 1781 North Carolina.
Evie, very clever and resourceful, has devised a way to contact Leah, her daughter in the 21st century, to let her know where she disappeared to. She writes letters--to be held in trust and not read for over two centuries--to the family of a man she met the day she 'fell back in time.' In them she asks young Lord James Melbourne to contact her daughter to deliver her story. However, these letters become the target of theft by the notorious MacLeod family, men who have terrorized her 18th century family and friends and now are targeting Leah, too.
Sharp, brave, and savvy James Melbourne is willing to help, and becomes her friend, but he's not who Leah thinks he is.
The Fairies Saga are the tales of time travelers and their friends and family who bounce between the present day and the 18th century, interacting with the 'fictional' characters of the 'Lost' romance novels. Revenge, intrigue, and passion were never so sweet.
Review:
I absolutely LOVE Dani Haviland's work. This author has the ability to pull you into the story with excellent use of dialect, wonderful descriptions, and other techniques that bring her stories to life. if you love romance and fantasy, you're going to love this book.