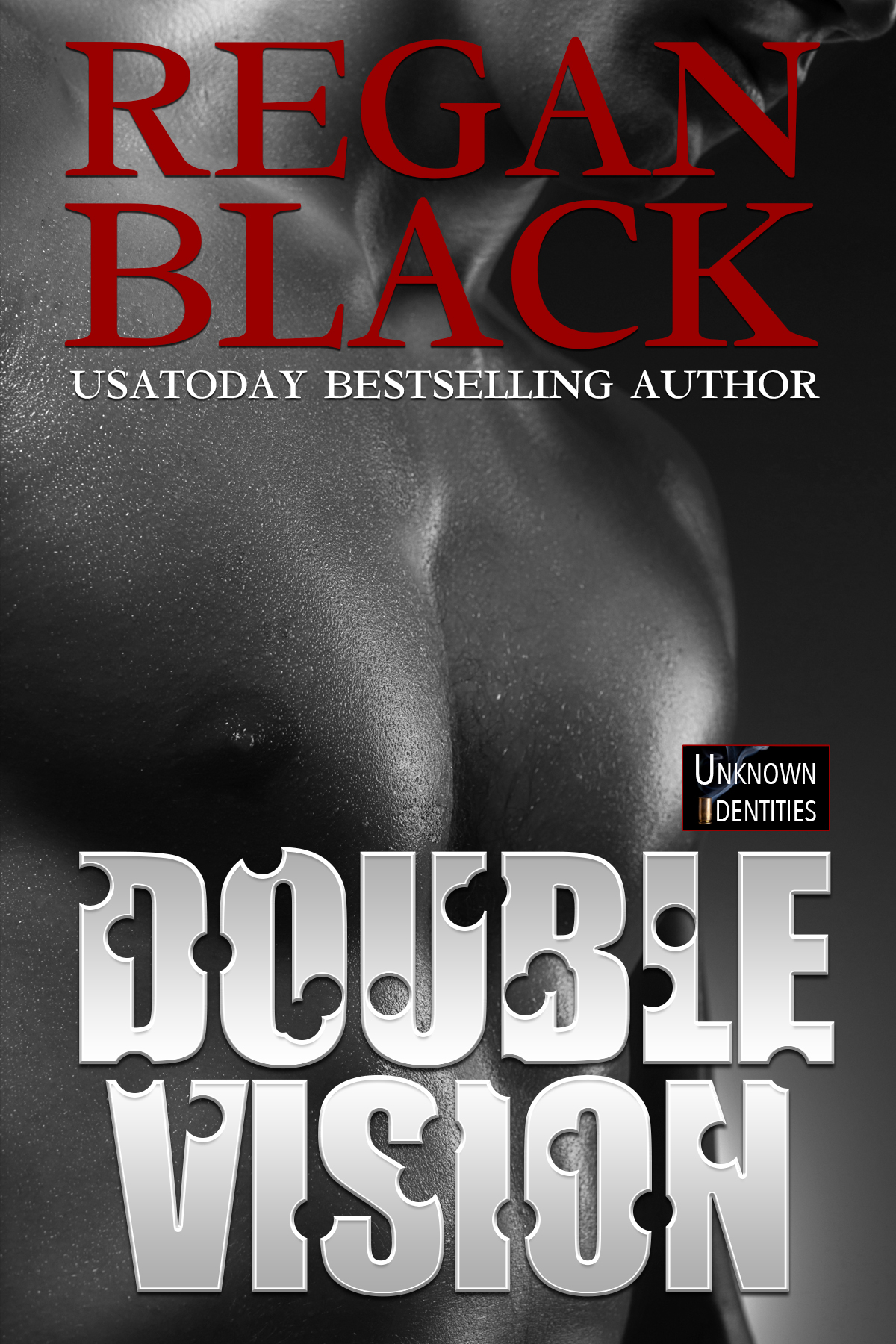 Double Vision (Unknown Identities Book 2) by Regan Black
(Regularly $2.99)
"Dark, gritty, sexy suspense with one hell of a hot hero." --USA Today bestseller Debra Webb on Bulletproof
A disavowed spy has his long-awaited vengeance in sight...
Framed as a traitor, Adam Maxwell opted to lend his expertise to Unknown Identities, with the understanding that someday he'd get a chance to get even with the man who set him up. An orphan, giving up his past proved easier than surrendering his normal vision to the UI research scientists.
To Selena Vaccaro, owner of a showroom in NYC's Garment District, family is everything. So when her cousin is kidnapped, she agrees to trade a valuable watch for her cousin's life, but what should have been a relatively simple exchange turns complicated in the blink of an eye.
Adam doesn't know how or why Selena is connected to his nemesis, but he can't let her involvement change his plan for revenge. Until he realizes she offers something far more valuable - a chance to be loved.
Introducing Unknown Identities: an alternative for elite soldiers and spies facing criminal charges... if they can survive the program. Don't miss Bulletproof, the first installment of this sizzling, action-packed series, or Sandman, the next installment, coming soon.
Witchwood Estate - Going Home (Book 1) by Patti Roberts
There is something very evil lurking in the woods surrounding Witchwood Estate... Whimsical, "TV" length episodes in an ongoing series. Witches, spells, ghosts, sprites, shape-shifters, wolves and more... For all those young at heart... Equal measure of both Magic and Evil.
Alexandria Santorini learns as a child that she comes from a long line of Harvey witches. Now, as a teenager, Alexandria must say goodbye to Catnip Cottage and the Barnabys, her loving guardians for the last twelve years, and go home to Ferntree Falls to claim her inheritance. Witchwood Estate. The home where she was born and her parents were murdered. Her journey home becomes somewhat sinister, however, when she discovers that there are those who have other plans for her and her new friends…
Grab your broomstick/dustbuster out of the closet and come along for the ride!
The Key: Part One (Project Enterprise) by Pauline Baird Jones
(Regularly $0.99)
(This book is the first part of my complete and published novel, THE KEY.)
Dream Realm Award Winner, 2007; Bronze IPPIE, Independent Publisher Book Awards
A science fiction/action adventure romance novel
In Part One:
Spunky US Top Gun pilot, Sara Donavan's blasting aliens when she crashes on a deserted planet. Well, almost deserted, another stranded pilot, a seriously hot alien, Kiernan Fyn, rescues Sara and takes her to his cave. When Sara's crew finds her, she returns Fyn's favor and takes him back with her to the huge U S spaceship she calls home. Though he fits in well on the ship, and he and Sara have a close encounter—an out-of-this-world kiss—Fyn's hiding a dark secret. Sara has her own mystery, she discovers a hidden city everyone in the galaxy's searching for. The lost city is a key to Sara's baffling abilities and her mother's past but its discovery also leads dangerous enemies to the Earth Expedition.