Paradox - The Angels Are Here by Patti Roberts
Two mysterious strangers arrive just in time to help Grace Connors as she struggles to cope with the death of her father. But are the intentions of these strangers as innocent as they first seem, or is something far more sinister on their agenda?
Meanwhile, in a faraway realm, a race of fallen Angels clash with a ruling house of Angels. Their battle changes events in the Ancient World and the New World forever. A realm where a year can last centuries and an ancient, magical people still rule... A realm where even the immortals face danger.
A story that will indeed leave you asking... Who, When, Where? WHAT!
My name is Juliette. Nine hundred years ago, I died. Today, I am alive... This is my story.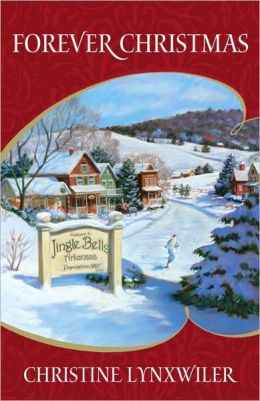 Forever Christmas by Christine Lynxwiler
Regularly $2.99
Kristianna Harrington always dreamed of a Christmas wedding. But after two broken engagements, she's content to forget romance and run her Christmas shop in Jingle Bells, Arkansas. She thinks her biggest fear is making it down the aisle as maid of honor in her best friend's Christmas wedding, with at least one ex-fiancé looking on. But when her beloved Jingle Bells is threatened, Kristianna struggles to sort through her jumbled feelings concerning the handsome lawyer hired to change the town name and her childhood sweetheart who has returned just in time to come to her aid. Will her heart discover the truth before both her town and her Christmas spirit is extinguished?
Killer Christmas by Harper Lin
Regularly $2.99
The 1st book (20k novella) in The Emma Wild Holiday Mystery Series. Includes Holiday Drink Recipes!
After breaking up with hunky movie star Nick Doyle, Grammy Award-winning singer Emma Wild returns to her hometown for Christmas to get away from it all. In Hartfield, a small town in Ontario, Canada, she gets caught up in a murder case after a fan's drink is poisoned at the Chocoholic Cafe, owned by Emma's sister Mirabelle.
Who is the killer and was the drink originally intended for Emma? To add to the chaos, Sterling Matthews is the detective on the case. He'd shattered her heart nine years ago and inspired all her hit singles, but now they must work together to find the murderer before the murderer finds Emma.
This is the first book in the Emma Wild 4-book Holiday Series.
Book 1: Killer Christmas
Book 2: New Year's Slay
Book 3: Death of a Snowman
Book 4: Valentine's Victim
Save and Buy The Complete 4-Book Emma Wild Holiday Series Box Set!