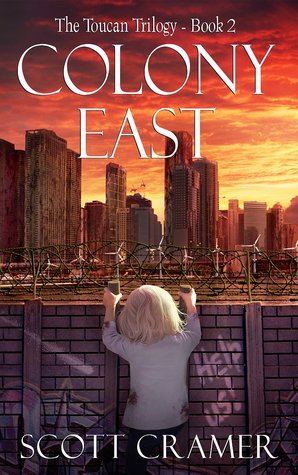 Colony East (The Toucan Trilogy, Book 2) by Scott Cramer
$0.99 or FREE for Prime Members (Regularly $4.99)
When Abby's little sister, Toucan, contracts a new, deadly illness spreading among the survivors, they go on a dangerous journey to Colony East, an enclave of scientists caring for a small group of children.
Abby fears that time is running short for Touk, but she soon learns that time is running out for everyone outside Colony East.
Generation M (The Toucan Trilogy, Book 3) by Scott Cramer
$0.99 or FREE for Prime Members (Regularly $4.99)
The explosive conclusion to the Toucan Trilogy.
Coldly implementing their vision of the future, CDC scientists allow a lethal infection to become an epidemic outside the colonies.
Abby, her body wracked by the infection, begins a desperate journey to find her brother Jordan and her little sister Toucan, and save the lives of millions.
$1.99 or FREE for Prime Members (Regularly $4.00)
15 year old Isaac Race has already lost everyone close to him. He is about to lose a lot more. We all are. A mystery outbreak sweeps North America, it is chilling in both its speed and deadliness. The odd thing is though, it is only fatal to adults. Too late it becomes clear to authorities that the virus is man-made, a biological weapon, and that the United States is at war...a war it has already lost.

As his country is invaded and occupied by the Chinese army, Isaac must lead a ragtag group of survivors across three states in the depths of winter, avoiding not only the invaders, but also other dangers unleashed in a world suddenly deprived of adults and authority, to a safe haven that may not even exist.