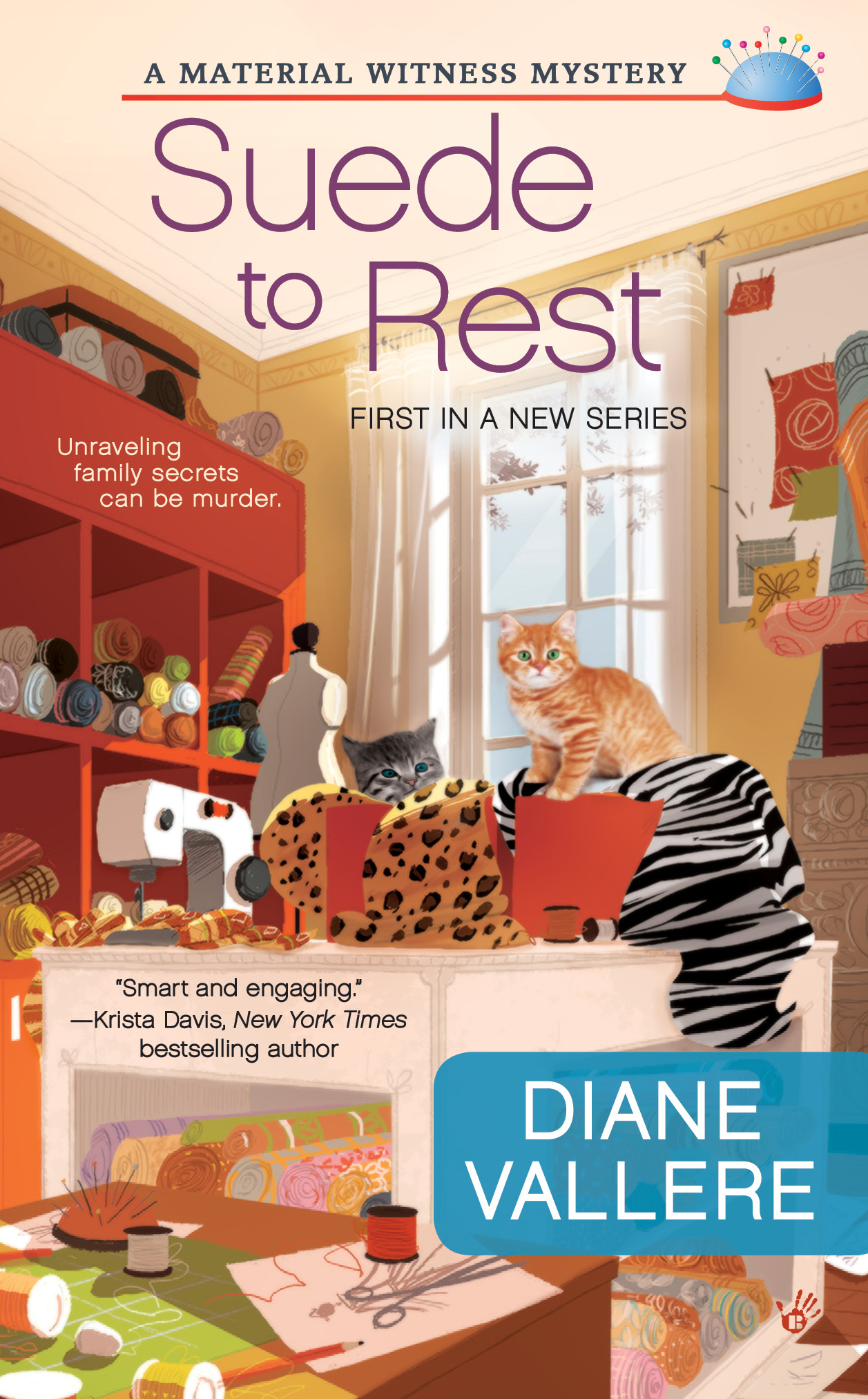 Title:
Suede to Rest
Series: A Material Witness Mystery Book 1
Author: Diane Vallere
Genre: Cozy Mystery
Pages: 304
Price: $5.99
Thoughts: Great beginning to the series!
Book Synopsis:
Review:
Over the past couple years I have become a cozy mystery junkie. Throw in the fact that I've been a lover of crafts since I was a toddler and it's no wonder I was drawn to this book. Suede to Rest is an excellent beginning for this new series by Diane Vallere. Those looking for a great cozy to cozy up with this winter are going to love this book. Can't wait for the next one!