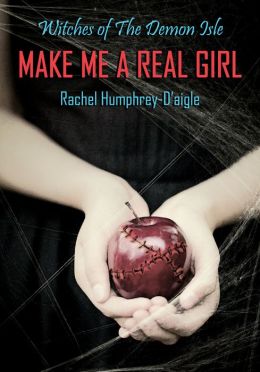 Amazon
Barnes and Noble
FREE
Witches of The Demon Isle- A Little Bit Funny, A Little Bit Romantic, and Around-the-Clock Supernatural Trouble… Rated Similar to TV 14, for mild language, some violence and implied sexual situations.
The Howard Witches, three siblings charged with protecting The Demon Isle…
Charlie, the werewolf.
Michael, the empathic death reader.
Melinda, living under self-inflicted house arrest. Her gift: prophetic dreams of people about to die.
Their mentor, the four-hundred year old Vampire, William Wakefield. Charming, ridiculously handsome, and walking a dangerous line between sinking into darkness and living in the light. In constant temptation to declare his love for the one witch that could be his undoing.
The story begins with an unsolved murder. One that will change everything…
Come stalk the streets of The Demon Isle… you'll go up against witches, vampires, werewolves, demons, guardians, shapeshifters, ghosts, ghasts, mermaids, faeries and a host of other devious supernatural creatures waiting to wreak havoc on The Demon Isle. Where fans of the paranormal come to vacation and immerse themselves in fantasy. Where magic comes to life, mysteries abound, and you might just find yourself laughing, crying, and most definitely, falling in love.
In Volume One:
Melinda Howard is the Demon Isle's weird girl. The one that's been holed up in the Howard Mansion for the last four years. Why? No one knows the truth except her family... a long line of witches charged with protecting the Demon Isle, along with their mentor, the four-hundred year old Vampire, William Wakefield.
Another reason Melinda doesn't mind her self-inflicted imprisonment. She gets to spend her days with the charming vampire, who also happens to be her best friend. Only now, she's spending her night's with him too. He just doesn't know it…
Any other girl would enjoy the nightly thrill of her vampire crush invading her dreams. But not Melinda as her dreams have a tendency to come true. Although typically, they don't include the handsome vampire she's crushing on, but rather horrifying visions of people about to die.
But she cannot stay under self-inflicted house arrest forever. And if her brothers or William get their choice in the matter, Melinda will be out of the house partying with her friends, giving her affections to a human, not a vampire, and digging into her role as a witch.
A role her eldest brother Charlie lives for and a role her second brother Michael would rather live without. Nevertheless, when duty calls, usually from the local sheriff needing help with some tourist who's gotten themselves into trouble, life screeches to a stop, and duty takes over.
Such is the case when the sheriff needs help with an unsolved murder investigation; one she fears has a supernatural cause. To assist her in the case, she calls upon the skills of The Howard Witches.
However, what they learn might be more than any of them can deal with, or accept. Worse yet, they fear what this discovery will do to Melinda, as it returns them all to the core of her self-imprisonment.
Back to the lives, she could not save...