The Great Baby Caper by Eugenia Riley
$0.99 or FREE for Prime Members -
Amazon
Kindle Bestselling Author!
A Gold Five Star Book! (Heartland Critiques)
FIND A BRIDEGROOM . . . ON A SCAVENGER HUNT???
Oh, Baby!
Courtney Kelly is determined to become the next CEO of Bootle's Baby Bower. Then at her company's annual convention in New Orleans, Courtney's crazy boss, M. Billingham Bootle, sends her and the other CEO candidates out on a wild, zany scavenger hunt to determine the winner of the promotion. Courtney's assigned mission: Find the most eligible bachelor in the French Quarter willing to marry her . . . by morning!
Daddy Darling!
Daunted by her outrageous task, Courtney is prowling the French Quarter when she encounters suave, sexy Mark, a dashing Brit who quickly sweeps her off her feet and agrees to pose as her fiancé to help her win. But just as Courtney presents her "prize" to her boss, she learns she has been deceived, that the entire scavenger hunt was a stunt staged to get her to marry her boss's grandson—who turns out to be none other than Mark! Although furious at him, Courtney can't escape the consequences of an incredible night of passion she and Mark share. Soon the couple is immersed in a marriage of convenience, with a baby on the way. Mark and Courtney must juggle pending parenthood and a bi-continental marriage as they try to track down a wacky industrial saboteur at the baby products company. Can the expectant couple restore bliss to Bootle's Baby Bower while finding love—and welcoming their own baby—along the way?
The Great Baby Caper is a fun, sexy, and touching contemporary romance of approximately 97,000 words. Eugenia Riley is the renowned, bestselling author of dozens of historical, contemporary, and time-travel romances, including the classics A TRYST IN TIME and BUSHWHACKED BRIDE.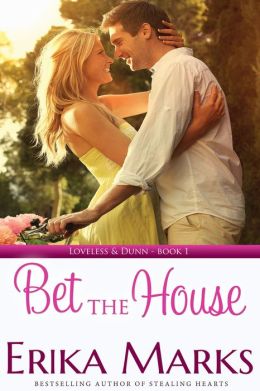 Bet the House by Erika Marks
$2.99 -
Amazon
and
Barnes and Noble
Willamena Dunn is having a lousy week. Not only is her baby sister about to marry into the family of Dunn-Right Preservation's biggest professional rival, but the historic bungalow of her dreams has just been bought by the most infuriating (not to mention exceedingly handsome and notoriously wicked) man to ever hammer a nail in Magnolia Bay, Knox Loveless. 

But when Knox offers her a wager she can't refuse, a bet with the coveted bungalow as its prize, Willa is sure her bad luck might finally be turning around—until Knox surprises her with a passionate kiss, and suddenly all bets are off.
Could this be just another one of Knox Loveless' games, or will two rivals finally surrender to a long-simmering attraction and declare a truce once and for all?
The Honeymoon Prize by Melissa McClone
$2.99 -
Amazon
and
Barnes and Noble
He needs a wife…
Single bodyguard Nick Calhoun has been given an ultimatum by his boss—find a wife or lose his cushy, high-paying job. Clients' wives are hitting on him and putting Nick, and his boss, in hot water. But monogamy? He's never been a white picket fence kind of guy, and he's not about to embrace the happily married lifestyle now. He needs a wife who doesn't care about his steamy, extra-curricular love life…and he knows just the woman to fit the bill.
She needs a home…
Adalaide Sinclair spent years caring for her ill grandmother. Upon Grammy's death, she's stunned to find herself evicted from the only home she's ever known and labeled a thief by her inheritance-hungry family. Addie needs to find a place to live and a job—fast. So when her childhood friend, Nick, proposes a no-sex marriage of convenience, she puts her dreams of true love and happily-ever-after on hold. Finding Prince Charming can wait a little longer, right?
But will their friendship survive the honeymoon?
When Nick and Addie unexpectedly win a dream honeymoon, they decide to go their separate ways during the ten-day vacation. Too bad a camera crew is waiting for them at the tropical paradise. Acting like a head-over-heels bride and groom for reality TV wreaks havoc on their no-sex agreement…and blurs the line between fantasy and reality. Will Nick and Addie remain married in name only, or will a romantic honeymoon for show turn them into true newlyweds?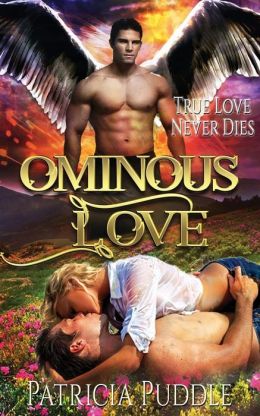 Ominous Love by Patricia Puddle
$0.99 -
Amazon
and
Barnes and Noble
Suitable for mature teens (New Adults) and adults. All characters depicted in this work of fiction are 18 years of age or older.
When Eighteen year-old Eloise's parents go away for two weeks, she's thrilled. She's looking forward to going to parties with her friends. But strange sounds on the roof and outside her bedroom window at night have her too afraid to be alone in the rickety old house. Her boyfriend, Tom, isn't much help, he's only after one thing!
Things take an interesting turn with a surprise meeting on the beach. Who is this gorgeous guy, and where did he come from? Eloise never believed in love at first sight, but when this dreamboat touches her, she's consumed with a desire she's never known before. Still afraid of being alone at night, she invites the handsome stranger to stay with her while her parents are away. Though she melts in his arms when he kisses her, she wonders if she's making a huge mistake, after all, someone is stalking her every move, but who?
Timeless Escapes by Various Authors
$2.99 -
Amazon
and
Barnes and Noble
WARNING: One story in this collection is more steamy than sweet.
Escape to the Virgin Islands where the bonds of marriage are renewed, friends become lovers, and new love is given a chance to thrive.
Ruth A. Casie ~ Second Chance by the Sea
Married for ten years, Alan and Eloise have grown apart. When they go back to the Virgin Islands for a family funeral, they find their marriage was never registered. Will an impending disaster be the final straw that breaks them up or will it rekindle their love and send them back to the altar for a second chance?
Lita Harris ~ Chasing Fireflies
Soured on love by a recent breakup, a travel agent with a fear of flying and open water takes a trip to the Virgin Islands. She meets a boat captain who challenges her fears. Will she survive her breakup and find happiness in the arms of another man?
Emma Kaye ~ In Her Dreams
When an author escapes to the Virgin Islands to work on her latest book, she's swept back in time to Regency England and must decide whether the love she finds with an English lord is real or only in her dreams.
Nicole S. Patrick ~ Poseidon's Strength
A beloved hero's death leads his sister and his best friend, who have never seen eye-to-eye, to discover that helping family can be their happy medium, and possibly lead them to uncover a love that's meant to be.
Julie Rowe ~ A Pirate's Vacation
A doctor grieving the death of her husband, buys a B&B in the Virgin Islands in need of a lot of fixing. Her old flame arrives to help with repairs, but will she let him heal her shattered heart?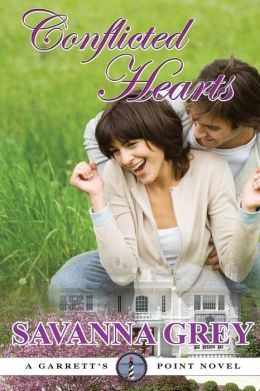 Conflicted Hearts by Savanna Grey
$2.99 -
Amazon
and
Barnes and Noble
In the second book of the Garrett's Point series, Kathryn and Grady are in a battle of wills and hearts.
Kathryn
Friends she adores. A career she loves. Life is good and stable. An important business deal, an old legend and dormant passions threaten her balanced life.
Grady
Sherriff Grady McCloud will be faced with protecting the citizens of Garrett's Point and fighting for the love of his life.
Will ghosts of past and present jeopardize Kathryn's chance at a future with Grady, or will she be strong enough to accept the things she cannot change and embrace what is being offered?
Who will win in the battle between conflicted hearts?
Cherish Me, Cowboy by Alissa Callen
$2.99 -
Amazon
and
Barnes and Noble
Working cowgirl, Payton Hollis, has no time for hairdryers, heels and helplessness. She must save her home, Beargrass Hills Ranch. She also has no time for men. She already is boot-deep in blue-eyed cowboy trouble.
City-boy, Cordell Morgan, isn't who he seems. His fancy suit and slow smile hide dark secrets. Secrets as to why his hands are callused, why he never stays around and why he has really come to Marietta, Montana.
Between a shrewd old rancher, a cantankerous rodeo horse and a stud bull called Trouble, Payton and Cordell have no chance to lead separate lives. No matter how much their futures may depend upon them doing so.
Can a sassy cowgirl lower her guard for a man who will soon be gone? And can a man who believes emotions are nothing but a liability take the ultimate risk?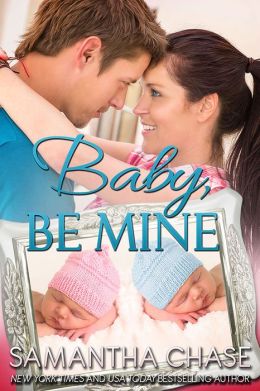 Baby, Be Mine by Samantha Chase
$0.99 -
Amazon
and
Barnes and Noble
Jake Knight came home one night to find trouble on his doorstep. Times two. With infant twins to take care of and no idea of how to do it, he reaches out to the one woman whose heart he broke eight years earlier.
In no mood to play nanny or to do anything remotely kind, Olivia does her best to keep her distance. But with guilt being thrown at her from every angle, she agrees to a temporary arrangement. The only problem? It means living under Jake's roof for the entire time.
Jake has too much on his plate to even begin to contemplate making things up to Olivia for his past mistakes but the more time he spends with her, the more he wants their arrangement to be permanent. Can he convince her that he's sincere in his feelings and that he is looking for a woman to love and not just a live-in nanny?
Alvarado Gold by Victoria Pitts-Caine
$2.99 -
Amazon
and
Barnes and Noble
As the hot, oppressive Texas heat takes the breath from her lungs, Addie Brown stands at her grandfather's grave. Deep within her, she senses her anchor to family is gone. She looks across the freshly dug chasm at three of her four cousins. Nothing more than smiling faces on Christmas cards and vacation photos, she remembers once when they were close but something happened.
Snapping her back to reality, the minister reads, To everything there is a season and a time to every purpose under heaven. She wonders when will be my time? But Addie has bargained with God and lost and she feels she can never share her secret with anyone. But through an unusual turn of events, she realizes there is a truth and meaning to the passage from Ecclesiastes that begins to drive her life.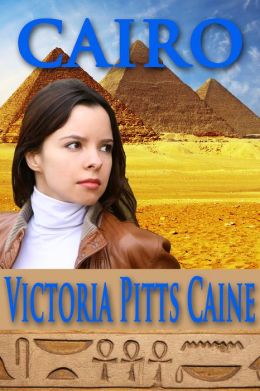 Cairo by Victoria Pitts-Caine
$3.99 -
Amazon
and
Barnes and Noble
Liz McCran and Donnie Barnes travel to Cairo, Egypt, in search of Addie and Gary Wright, who were asked to deliver a mysterious envelope. Within days of their arrival, the couple has vanished. When Liz locates the Wright's contact, Mr. Moustafa, she receives the first of several riddles.
Rayhan Shenouda, an Egyptian working at the American Embassy, agrees to help but his desire is to win Liz's heart. Following his traditional customs, and much to her surprise, he proposes within days of their meeting.
Will the Wright's be found? Can Rayhan and Liz's love withstand an inevitable collision of cultures and customs? Or will it all end at the hands of a nomad insurgent named Ahmad
?
The Tempering Agent by Victoria Pitts-Caine
$3.99 -
Amazon
Dr. Priscilla Hackling finds herself thrown back into the murder investigation of her fiancé, Trey Whittington. While she was a suspect three years ago, she's now working with the police to find the murderer, Egyptian artifact trafficker, Zarka El-Din.
During a sting operation in Siwa, she and Agent Donnie Barnes are drawn to each other but Priscilla, overcome by personal ghosts from her past, decides a relationship isn't possible.
Priscilla realizes she's the bait in the ruse and uncovers others involved with El-Din. Will she and Donnie reconcile and unravel the reason behind Trey's death before El-Din kills her, too?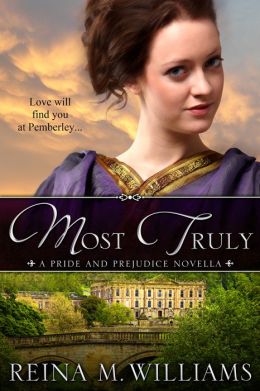 Most Truly by Reina M. Williams
$0.99 -
Amazon
and
Barnes and Noble
From the author of the Amazon Regency Romance bestseller A Gentleman's Daughter: Her Choice, comes Most Truly, a light, sweet jaunt into the world of Pride and Prejudice.
Colonel James Fitzwilliam is home. The war has left him weary, battle-scarred—and a free man of fortune ready to find a wife. He travels to Pemberley, his second home. There he meets Kitty Bennet. Her unexpected charms soon have him questioning his familial duty and his expectations. A fight looms on the horizon when his aunt—Lady Catherine de Bourgh—and his parents arrive with their own plans for his future.
Kitty Bennet has found happiness. At Pemberley, she has improved herself and formed true friendships with her sister Lizzy and Georgiana Darcy. Kitty is captivated by the gentlemanly Colonel Fitzwilliam. But she will not be silly over a redcoat again, and she will not risk her happiness—or his family's displeasure—for his attentions. Colonel Fitzwilliam, Darcy, Lizzy, and Georgiana have their say, and Kitty learns a new lesson—love will find you at Pemberley.
Forever Yours This New Year's Night by L.A. Sartor
$2.99 or FREE for Prime Members -
Amazon
From Bestselling Author L.A. Sartor
Jennifer Malone Can't Believe What's Happening To Her...
How dare he? Granted she's far from home, dining alone on Christmas Eve. But that doesn't give Major Brice Young—the cocky man who'd out-experted her on a big cyber forensics case months ago—the right to invite himself to her table and then do what he did.
Brice Young Can't Believe He Did What He Just Did...
Stupid move. Brice needs Jennifer Malone to be the beta tester of his new cyber defense program and he bet he'd just ruined his chances. Why on earth did he come here at all, let alone do what he just did? Would Jen still show up at tomorrow's meeting and agree to work with him on testing his new system?
Can Two Prior Adversaries Work Together?
Getting Jen to test his new system is Brice's priority until he discovers she is so much more than the icy cyber geek she portrays to the world. Jen fights to keep her distance, despite Brice's undeniable charm. There is no way she ever mixes business with pleasure, especially with a recently divorced man…or can magic happen on this New Year's Night?