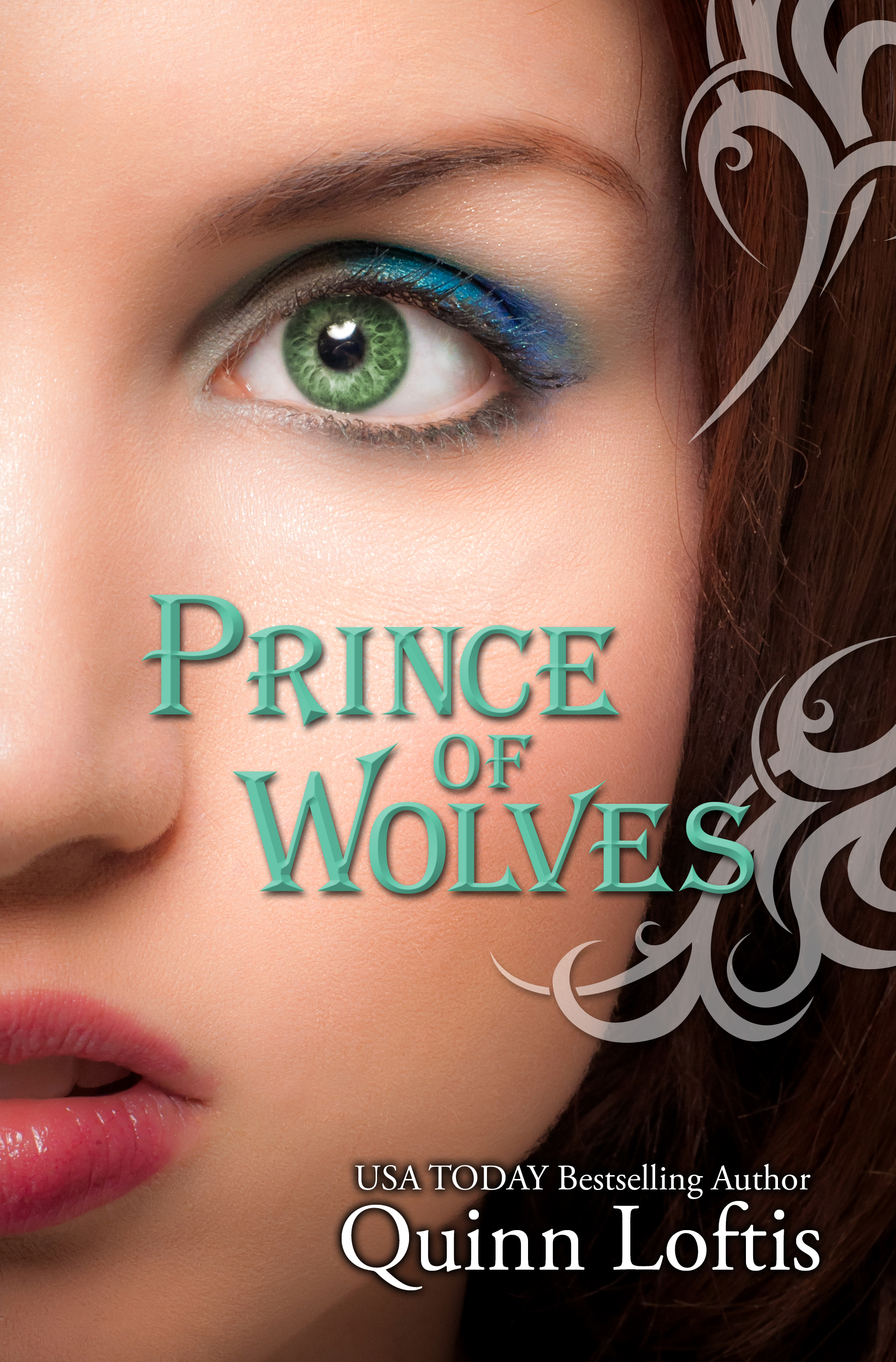 Prince of Wolves by Quinn Loftis
Jacque Pierce was just an ordinary 17 year old girl getting ready to start her senior year in high school in Coldspring, Texas. When a mysterious foreign exchange student from Romania moves in across the street, Jacque and her two best friends, Sally and Jen, don't realize the last two weeks of their summer was going to get a lot more interesting. From the moment Jacque sets eyes on Fane she feels an instant connection, a pull like a moth to a flame. Little does she know that the flame she is drawn to is actually a Canis Lupus, werewolf, and she just happens to be his mate; the other half of his soul. The problem is Fane is not the only wolf in Coldspring, Texas. Just as Fane and Jacque are getting to know each other, another wolf steps out to try and claim Jacque as his mate. Fane will now have to fight for the right to complete the mating bond, something that is his right by birth but is being denied him by a crazed Alpha. Will the love Fane has for Jacque be enough to give him the strength to defeat his enemy, will Jacque accept that she is Fane's mate and complete the bond between them?
Chasing Charlie (The Texas Two-Step Series Book 1) by Kathy Carmichael
(Regularly $3.99)
The Texas Two-Step romantic comedy series is a reader favorite. All of the stories in the series are sweet, charming and emotional contemporary romance. Each story in the series stands alone, but all Texas Two-Step novels and novellas feature love stories about members of the Nelson, Murphy or Palmer families — and sometimes, more than one!
Book Description:
Raised in a family of rodeo champions on a South Texas cattle ranch, Charlie wants only one thing: to avoid thrill-seeking cowboys.
Davis Murphy, cowboy wannabe and one of Dallas's most eligible bachelors, needs a pretty and witty faux fiancée so his widowed mother will marry her longtime gentleman friend. Charlie, his local librarian, seems the prefect choice.
Charlie's first reaction is to run, but she's promised herself to step out of her plain-jane routine. When Charlie accepts, Davis's plan is set. But now Charlie's sweet ways are challenging his bachelor heart.
Chasing Charlie is the first sweet romance in the Texas Two-Step contemporary romance series from USA Today bestselling author Kathy Carmichael.
Witchwood Estate - Going Home (bk 1) by Patti Roberts
There is something very evil lurking in the woods surrounding Witchwood Estate... Witches, spells, ghosts, sprites, shape-shifters, wolves and more... For all those young at heart... Equal measure of both Magic and Evil.
Alexandria Santorini learns as a child that she comes from a long line of Harvey witches. Now, as a teenager, Alexandria must say goodbye to Catnip Cottage and the Barnabys, her loving guardians for the last twelve years, and go home to Ferntree Falls to claim her inheritance. Witchwood Estate. The home where she was born and her parents were murdered. Her journey home becomes somewhat sinister, however, when she discovers that there are those who have other plans for her and her new friends…
Grab your broomstick/dustbuster out of the closet and come along for the ride!