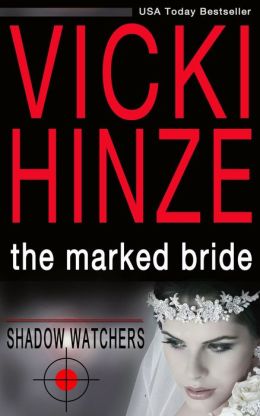 The Marked Bride by Vicki Hinze
$3.99 -
Amazon
and
Barnes and Noble
THE SHADOW WATCHERS RETURN!
In Seagrove Village, former Shadow Watcher, Tim, receives a stunning text from his ex-fiancé, Mandy, on their secure phone. She's in trouble and needs help. Against objections—she'd broken their engagement to marry another man—Tim responds, and discovers NINA, Nihilists in Anarchy, an international terrorist group the Shadow Watchers have faced before, is after the team again. This time, through Mandy.
The breakup had devastated Tim, but what he discovers now forces him to work with Mandy to reveal yet another layer of operatives in the NINA organization. A layer that, for Mandy, strikes close to home and makes her The Marked Bride.
Few are who they seem. Facts are mercurial. And even those fighting this enemy on the Shadow Watchers' side are withholding vital information that endangers all the Shadow Watchers' lives, leaving Tim and Mandy wondering. Can they reveal the truth and protect the nation's interests? Can the team succeed at fighting the enemy and its own side?
When all is done, who will survive? And of the survivors, if Tim and Mandy are among them, will they stand together or be robbed of their future once again and be forced apart forever?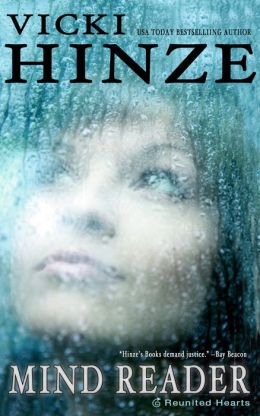 Mind Reader by Vicki Hinze
$0.99 -
Amazon
and
Barnes and Noble
SHE KNOWS A CHILD'S LIFE IS IN DANGER BUT NO ONE BELIEVES HER.
HE KNOWS SHE'S A FRAUD AND IS OUT TO PROVE IT.
THEY SEEK THE TRUTH AND DISCOVER THE TRUTH CAN SET YOU FREE . . . OR KILL YOU
Caron Chalmers is an empath. A mind reader cursed with imaging only victims. She sees what they see, feels what they feel, endures what they endure and has since she was seven. But even with all the sensory perception and insights, sometimes she fails to save victims in time. Sometimes she interprets the signs wrong—and a year ago, she did exactly that. She messed up and a victim died. Caron nearly died with her. Her "gift" shut down.
Now it's back. There's another victim—this time a child—and because of the mistake made last year and the shut-down, her police contact, though aware of her many successes, isn't willing to stake his career on her. Yet he can't dismiss her and calls in help from a private investigator, Parker Simms: a man with a past as bleak as Caron's and a specific agenda of his own: proving Caron Chalmers is the fraud he believes her to be.
In a hostile alliance, Caron and Parker seek the truth . . . and discover a labrynth of lies and deceptions that require skills and experience they have and trust they don't but must somehow find before the child becomes another victim lost. Yet trust never comes without costs, and some are too steep to pay.
The situation grows desperate. Time for the child's survival grows short . . . and for Caron and Parker, who must live with the consequences of missteps and wrong moves, the unthinkable happens: Stakes that couldn't get any higher soar.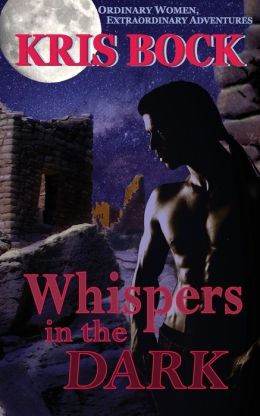 Whispers in the Dark by Kris Bock
$2.99 -
Amazon
and
Barnes and Noble
Young archeologist Kylie Hafford heads to the remote Puebloan ruins of Lost Valley, Colorado, to excavate. Her first exploration of the crumbling ruins ends in a confrontation with a gorgeous, angry man who looks like a warrior from the Pueblo's ancient past. If only Danesh weren't so aggravating… and fascinating. Then she literally stumbles across Sean, a charming, playful tourist. His attentions feel safer, until she glimpses secrets he'd rather keep hidden.
The summer heats up as two sexy men pursue her. She finds mysteries – and surprising friendships – among the other campground residents. Could the wide-eyed woman and her silent children be in the kind of danger all too familiar to Kylie?
Mysterious lights, murmuring voices, and equipment gone missing plague her dig. A midnight encounter sends Kylie plummeting into a deep canyon. She'll need all her strength and wits to survive. Everything becomes clear – if she wants to save the man she's come to love and see the villains brought to justice, she must face her demons and fight.
Whispers in the Dark is action-packed romantic suspense set in the Four Corners region of the Southwest.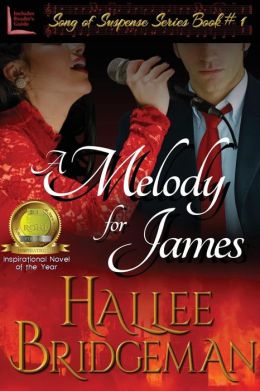 A Melody for James by Hallee Bridgeman
$5.99 -
Amazon
and
Barnes and Noble
Solitary strangers meet during a stormy stopover. Hours later, their hearts hum a harmonious duet.
Melody Mason
has the hottest female voice in the country music scene. But the cheers of throngs of adoring fans mean little in the absence of the handsome stranger who rescued her years before. Widower
James Montgomery
has never forgotten her. He prays God can bring her back.
Incredible events finally bring them face to face again. Together at last, they realize the bond between them has miraculously risen to a crescendo, melodiously marrying them like strong symphonic chords. Uncannily, they learn they share more in common than they could have ever imagined. They know God reunited them for a purpose.
Sinister forces threaten to destroy their new found happiness. The couple must work in close concert, placing all their faith in God as they solve the deadly mystery that ties their lives inexplicably together.
Fire, loss, and bloodshed cannot shake their faith in God to see them through as they face a percussive climax that leaves hearts and lives forever changed.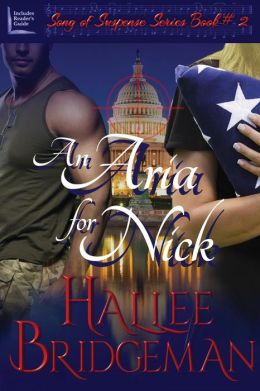 An Aria for Nick by Hallee Bridgeman
$5.99 -
Amazon
and
Barnes and Noble
The Only Man who can Save her Life
Has been Dead for a Decade...
Raised in a loving home,
Aria Suarez
dreamed of becoming a professional pianist happily married to her high school crush. After the only boy who ever caught her eye dies a hero's death and her wrist is shattered along with her future plans, she turns her brilliant musical mind to nuclear engineering and solving mysteries of science.
Abandoned to an abusive father at five,
Nick Williams
grew up dreaming of escape; of enlisting in the Army and leaving his wretched life behind; of proving himself worthy of the girl he loves. But the crucible of combat offers only the escape of death.
A decade later, Aria uncovers a nuclear plot that threatens the heart of our very nation. Sinister forces surround and threaten her when, out of nowhere, the man who reportedly died so many years before returns as if from the grave — intent on protecting her.
Has God finally joined them together?
Or is Aria doomed to mourn Nick twice?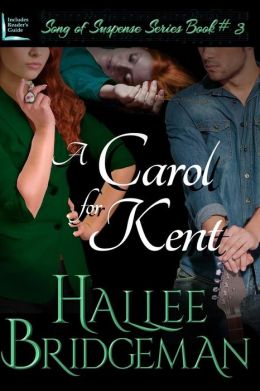 A Carol for Kent by Hallee Bridgeman
$5.99 -
Amazon
and
Barnes and Noble
A Ruthless Serial Killer Seeks to End a Love Song Eight Years in the Making.
Assistant Commonwealth Attorney CAROL MABRY heads up an investigation into a string of stranglings in Virginia's capital. The serial killer known as Richmond Red remorselessly snuffs out beautiful young women with violin strings before ritually enshrining their lovely lifeless bodies inside a pentagram of blood red candles.
Country music superstar BOBBY KENT makes an unscheduled return trip to his Virginia home for the first time in years. To his shock, he discovers that he and Carol have a young daughter, Lisa. His parents have kept Lisa hidden from him her entire life while simultaneously deceiving Carol about Bobby's interest in fatherhood.
Angry and hurt over the deception, Carol and Bobby strive to cope with this newly discovered reality. They struggle to overcome harmful secrets and years of lies to decide whether they have a future. Neither of them realize how every waking moment they move closer to the serial killer who harbors an unnatural and deadly obsession.
With the beautiful Carol locked in Richmond Red's sites, the clock is ticking down to her destruction. Will the two find love, or is their sonata striking a dangerous final chord?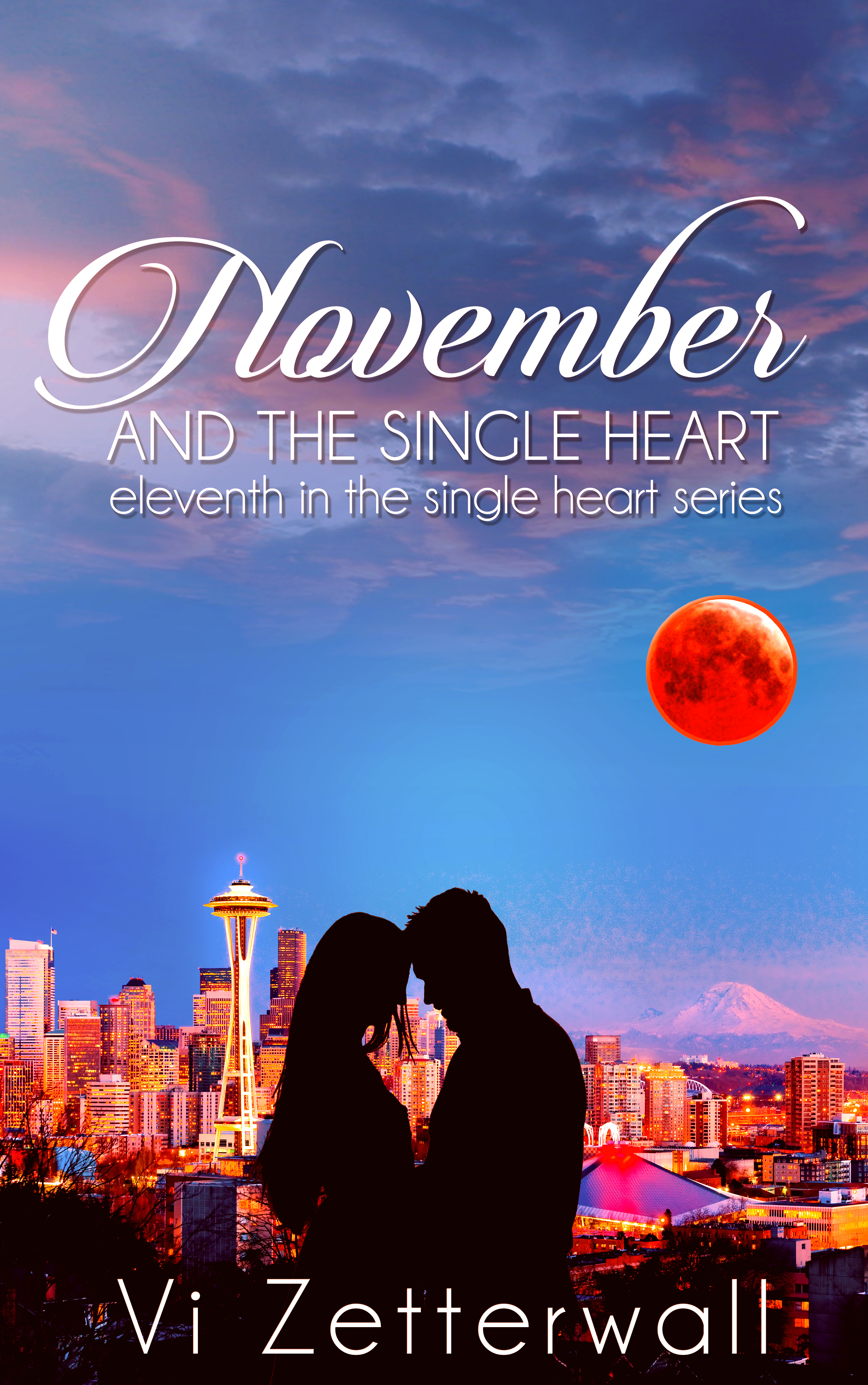 November and the Single Heart by Vi Zetterwall
$2.99 or FREE for Prime Members -
Amazon
"Captain, I am not playing nursemaid to a hayseed from Podunk, Montana."
Icy veteran police officer, Alicia "Novy' November was coping just fine until a rookie transplant from Montana was paired with her. Now Novy must straddle the line between the modern world and her Coos Indian roots, while a taciturn "Hayseed" from Montana struggles to adapt to big city life and to understand his new partner.
As Novy tries to wash him out, the rookie proves resilient and he joins those who worry about Novy. She bravely faces daily combat on the police beat while only a very few know she also battles an age-old Coos curse brought on by the coming blood moon. In a world gone wrong, Novy aims to find the right path as the calendar moves closer to the day of the blood moon and her foretold rendezvous with certain death.
* A stand-alone story - the eleventh in the Single Heart Series portraying the travels of the Coin of Luck in LIfe and Love and the impact it has on each recipient.
Dare To Believe by L.A. Sartor
$2.99 or FREE for Prime Members -
Amazon
From Bestselling Author L.A. Sartor.
The Pulitzer prize winning writer …
Catherine Hemstead Malloy had it all – riches, glamour and happiness – or so it seemed. When her husband dies in an accident, she discovers she never really had anything at all. Now with nothing but a dismal bank account and her precious daughter, Cate fights to rebuild her life—until her daughter is kidnapped. Cate has no money, no resources – why would someone target her child?
And the knight in shining armor …
Jason St. Pierre doesn't think of himself as a knight, just a man who does what must be done, lives by his rules and damn the consequences. He'll move heaven and earth to protect the innocent, and his heart—he loved once and lost and won't risk it again, especially to Cate Hemstead.
Their reunion pits them against a kidnapper who is always one step ahead and takes them on a hunt from the majestic mountains of Colorado to the idyllic beaches of Hawaii. Can they solve the who-dunnit turned why-dunnit kidnapping in time to save Cate's daughter?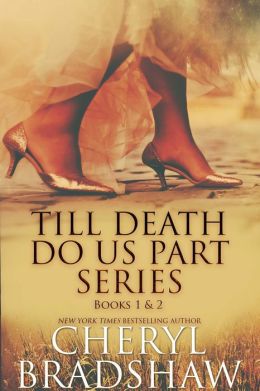 Till Death Do Us Part Series: Book 1 - 2 by Cheryl Bradshaw
$3.99 -
Amazon
and
Barnes and Noble
WHISPERS OF MURDER:
It was Isabelle Donnelly's wedding day, a moment in time that should have been the happiest in her life...until it ended in murder.
Three women, three motives to kill:
--A jealous sister
--A company CFO
--A new-found friend
Which one is plotting against her? Which one wants her dead?
Think you know who did it? Think again.
ECHOES OF MURDER:
It was Isla Everley's wedding day, a moment in time that should have been the happiest in her life ... until it ended in murder.
When two women with no apparent connection are found dead at the same wedding, medical examiner Reagan Davenport will stop at nothing to discover the identity of the killer ... even if it means untangling a deadly web of lies she'll live to regret.
Return of the French Blue by Pamela Boles Eglinski
$1.99 or FREE for Prime Members -
Amazon
Code Name: Purple Fire: Seal Team 9 by Pamela Boles Eglinski
$1.99 -
Amazon
and Barnes and Noble
The sacred bones of St. Peter are stolen from the Vatican. North Korea's dictator claims to have them--demanding a ransom of $20 billion and missiles with nuclear warheads. CIA agent Abigail Scott and SEAL Team 9 Commander Cooper Sinclair have fourteen days to retrieve the treasured relics and avert a nuclear holocaust. Tension between the two operatives impacts the outcome of the mission. Will it help or hinder their assignment? There is only one way to find out!
Code Name: Purple Fire is the first is a series of special op novellas featuring CIA agent Abbie Scott and Navy Commander Cooper SInclair. The team will be paired with characters from my novels, Catalina Syrah and Nicholas Bonhomme. You will find this daring pair in "Return of the French Blue," and "She Rides with Genghis Khan."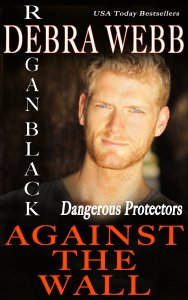 Against the Wall by Debra Webb and Regan Black
$3.99 or FREE for Prime Members -
Amazon
Jana Clayton's father is dead. She believes he was murdered, but no one is listening. Worse, she is certain someone is following her, but she isn't sure she can trust her instincts anymore. Desperate for help, she reaches out to a private investigations group known as the Guardian Agency.
Dylan Parker, the sexy cowboy who answers her call, isn't at all what Jana expected. Part of her wants to send this hot cowboy packing... but when bullets start flying, she knows she can't unravel the situation alone. Trusting her protector is her one chance to survive, no matter the risk to her heart.
When there is no one else to turn to and no one else to keep you safe, a Dangerous Protector is the man you want for the job.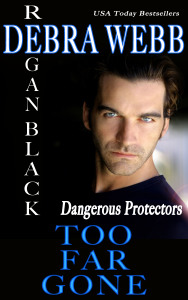 Too Far Gone by Debra Webb and Regan Black
$4.99 or FREE for Prime Members -
Amazon
Lauren Marie Woods just witnessed her agent being murdered. Now his murderer wants her dead and the police want to pin a murder rap on her. Lauren needs the kind of help only the Guardian Agency can provide.
Protector Mike Stone is jaded when it comes to actresses and to Hollywood. But one thing is certain, Lauren Marie Woods is going to end up dead without his help. The only question is whether the former Navy SEAL can guard his heart from the beautiful actress.
Lauren will have to give the performance of her life to survive and, more importantly, she has to trust the man who makes her want far more than just his protection.
When there is no one else to turn to and no one else to keep you safe, a Dangerous Protector is the man you want for the job.
Nothing to Lose by Debra Webb and Regan Black
$4.99 or FREE for Prime Members -
Amazon
Claudia Mitchell is the safety net for the Dangerous Protectors. Whatever a Protector needs, Claudia taps a few keys and makes it happen. When she receives a desperate call from her sister, Claudia can't use cyberspace to save her... for this one, Claudia has to be there in person.
Nate Jennings showed the world what being a hero looked like despite being in prison. His heroism earned him a place on the Guardian Agency team. For months now he's had a major fantasy about his tech assistant, Claudia. When she disappears and he is the one tasked to find and protect her, has his fantasy come true?
When there is no one else to turn to and no one else to keep you safe, a Dangerous Protector is the man you want for the job.
The Informant by V.R. Marks
$2.99 or FREE for Prime Members -
Amazon
A dead body is no way to start the day... a fake marriage makes it a special brand of hell.
When her witness is murdered, DEA Agent Hannah Thalberg knows she's the next target. The only way she can stay close to the case is to lie about getting married and hope her one-time lover goes along with the deception.
Karl 'Bart' Bartholomew's Army career ended his first marriage before an injury ended his career. Now the owner of a popular truck stop, he stays close to the action by keeping local DEA and law enforcement informed of suspicious activity.
Can Hannah and Bart break the case and save lives before the passion between them breaks apart their friendship?
Don't miss the other RC Investigations novels: The Thief, The Witness, The Hostage, and now The Suit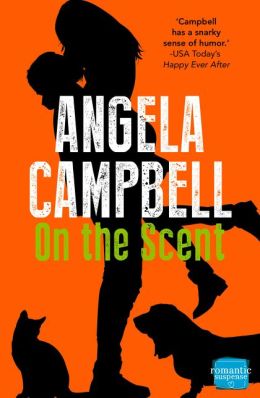 On the Scent by Angela Campbell
$6.64 -
Amazon
and
Barnes and Noble
Book 1 in the brilliantly witty 'Psychic Detective' series from Angela Campbell – perfect for fans of Janet Evanovich & Stephanie Plum!
Hannah Dawson has a big problem: she's just become the unexpected owner of a snarky cat, a loveable but not-so-bright dog… and their $10 million fortune!
Which would be awesome if it hadn't made her the target of every wacko in the metro Atlanta area. Now Hannah and her famous pets need protecting and there's only one man who can help them…
Enter Zachary Collins: ex-TV star of 'The Psychic Detective' and street-wise private investigator – all 6 foot blue-eyed gorgeousness!
Only Zach's got secrets of his own – not least that he finds his new client irresistibly hot. The more time he spends keeping Hannah out of harm's way, the more he's tempted to give in to the attraction… even if it means breaking all his own rules.
Book one in an exciting new trilogy from the witty, wonderful world of Angela Campbell!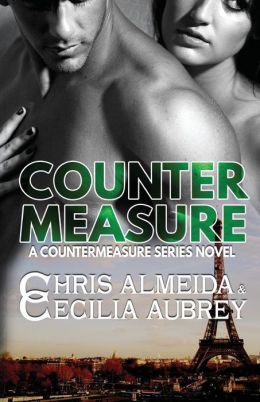 Countermeasure by Chris Almeida and Cecilia Aubrey
$4.99 -
Amazon
and
Barnes and Noble
In the first novel of the COUNTERMEASURE SERIES, tenacious ex-CIA agent Cassandra James is in hot water. A cyber thief stole sensitive information from her father's top client - information she was supposed to keep secure - and now she could lose her job, even if she is the boss' daughter. The only person who can help her recover the stolen data is sexy NSA analyst Trevor Bauer - a computer mastermind who's broken through her personal security and might break her heart as well.
Trevor is on the hunt for answers to the mystery surrounding his parents' disappearance. Following a promising lead into the missing Bristol files, he accidentally gets on the radar of a woman too hot to handle...and a mercenary willing to do anything to keep both of them from recovering those files.
To track down the thief, Trevor and Cassandra must embark on a harrowing adventure that leads them across the ocean and into a world of intrigue, danger, and passion. But as they close in on their target, their relationship begins to boil, jeopardizing their mission as well as their very lives. Will they learn to trust their instincts - and each other - in order to survive?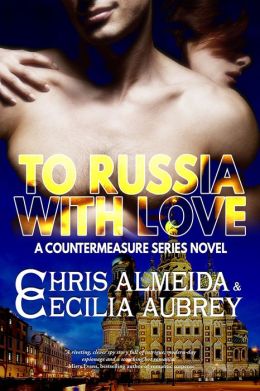 To Russia With Love by Chris Almeida and Cecilia Aubrey
$4.99 -
Amazon
and
Barnes and Noble
NSA tech expert Trevor Bauer is on the hunt for his missing parents who disappeared six years ago under suspicious circumstances. When a digital clue leads him and his new wife, Cassandra, a former CIA operative, to St. Petersburg, they must infiltrate the Russian mafia and outsmart a ruthless crime lord to get their hands on the critical information.
Their mission backfires, leaving Trevor a prisoner and forcing Cassandra to go on the run to protect him. Alone and in the middle of a gang showdown, Trevor must decide...will he do whatever it takes to escape the mafia and get to Cassandra before she flees the country? Or will he risk everything...including his life...to secure the clue he so desperately needs?
The suspense driven COUNTERMEASURE SERIES combines full-length novels and Bytes of Life short stories about sexy, technologically inclined men and women. The series is filled with heart-stopping danger and enough twists and turns to make a hair-raising rollercoaster seem tame. In the series, Trevor Bauer, a tough as nails NSA geek, and his even more tenacious love interest, Cassandra James, are on a quest for clues in the mysterious disappearance of Trevor's parents. Joined by fate, their search drops them into the mysterious and violent world of data espionage, one that tests their love as they sweep the world with romance, sex, and ingenuity to find answers that will have the power to change their lives forever.