Blood Chills by Marie Treanor
$2.99
From sensitivity to sensuality... with the vampire who chills her blood.
Cyn can sense undead presence from a touch, from the feel of the air. Her gift leads her mercenary band of hunters on the trail of a monster who's killed two women in New York—to the being Cyn least wants to set eyes on again: the Hungarian vampire, Bela.
Now the iconic violinist with a local rock band, Bela seems less interested in proving his innocence—if, indeed, he is innocent—than in seducing Cyn—no easy task when the very presence of vampires sickens her. Plus Cyn wants revenge for the murdered women, and for her partner Rudy who lies in hospital, critically injured.
But neither Cyn's gifts, nor the killer she pursues, are exactly what they seem. Allying with Bela might be a lethal mistake, but as everyone she loves comes under attack, Cyn finally learns to trust her instincts, and discovers much more than the intense physical pleasures behind her chills.
Operation: Genocide by Yvonne Walus
$0.99
An inhuman agenda…
In 1982, Annette Pretorius lives a life of privilege afforded to those of European descent in South Africa, but when her husband is murdered, she discovers a shattering secret: he'd been commissioned by the whites-only South African government to develop a lethal virus aimed at controlling the growth of the black population--already oppressed under the cruel system of apartheid.
A clandestine organization…
The murder came with a warning to Annette from a secretive organization: keep our secrets or you too will die. Captain Trevor Watson, Annette's former boyfriend, is appointed to lead the investigation. Watson's loyalty is tested as the evidence stacks against his high school sweetheart.
And the killing isn't over yet…
When the investigation points in a terrifying direction, Annette and Watson face a wrenching choice: protect those they love or sacrifice all to save innocents from racial extermination.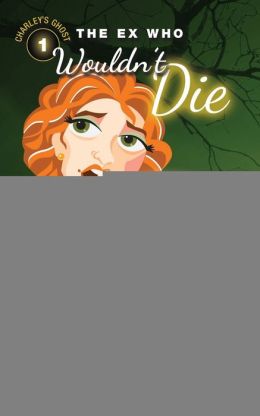 The Ex Who Wouldn't Die by Sally Berneathy
$0.99
USA TODAY BESTSELLING AUTHOR
When Amanda's lying, cheating, scam-artist husband, Charley, saves her life in a near-fatal motorcycle accident, she can almost forgive him for dragging his feet on their divorce. Then she discovers he'd been dead for several hours at the time she thought he rescued her. And not just dead…murdered.
On the good side, at least they are no longer married.
But she's the primary suspect in Charley's murder and, as if that isn't bad enough, Charley's ghost shows up in her apartment. He was rejected, kicked back, not allowed to go into the light. The situation was bad enough when he was alive and trying to charm his way back into her life, but now he claims to be unable to go more than a few yards away from her. She can't even be certain he isn't peeking when she undresses for bed.
Even death did not them part.
As Amanda puts her life in danger in an effort to bring Charley's murderer to justice and send him into the light or the dark or anywhere away from her, she learns her knowledge of Charley's misdeeds is only the tip of a toxic iceberg. Charley blackmailed his murderer, blackmailed Amanda's father, lied about his family being dead when he is actually related to half the town of Silver Creek, Texas, and, with his treachery, has stirred up secrets that will change Amanda's life.