Telesa - The Covenant Keeper by Lani Wendt Young
$0.99
An island of secrets. A girl on fire. An epic battle of the elements. Can love truly conquer all? A thrilling love story inspired by Pacific mythology - featuring a sinister sisterhood of beautiful women with an environmental agenda and a fiery yet vulnerable young woman who must master her gifts - before they destroy her and all those she cares about. When Leila discovers she is heir to a fiery birthright, she must choose between the Sisterhood and the boy she loves. Can they overcome all that divides them - even the very elements?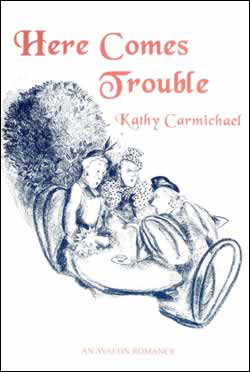 Here Comes Trouble by Kathy Carmichael
$1.99 or FREE for Prime Members (Regularly $2.99)
In the town of Littlemouth, being naughty was never so much fun.
Trouble was never so delightful!
Five incorrigible women are members of a library reader's group, The Readers Organization Uniting Book-loving Littlemouth Elites. Their nickname, TROUBLE, fits them perfectly.
There's no avoiding TROUBLE. They run every volunteer and civic organization in town and feel justified in creating chaos in pursuit of their own amusement.
The ladies now turn their hands to matchmaking. Their first project is centered on homebody Stella Goody, and wanderer Quin Gregory, who were best childhood friends. Now that Quin has returned home after a long absence, can they rebuild their friendship or will it turn into something more lasting--and romantic?
With TROUBLE involved, all's fair in love and Littlemouth!
The Flip by Michael Phillip Cash
$0.99 or FREE for Prime Members
Julie and Brad Evans are house flippers. They buy low, clean out the old occupants junk, and try to make a profit. Enter Hemmings House on Bedlam Street in scenic Cold Spring Harbor, Long Island. Too good a deal to pass up, but with an ominous secret. The old Victorian Mansion has dwellers that do not want to be dispossessed. As the house reveals it's past, will the couples marriage survive The Flip?