Blood Guilt by Marie Treanor
$0.99
The first of a vampire romance series, a sequel to the Awakened by Blood trilogy.
Mihaela, a fearless vampire hunter secretly haunted by loneliness and childhood tragedy, finds it difficult to adjust to the new world order where vampires are not always the bad guys. She's taking a much needed vacation in Scotland when she sees a little boy being chased through the streets of Edinburgh. Rescuing him brings bigger problems - two vampires from her past: Gavril, who killed her family; and the reclusive and troubled Maximilian, gifted Renaissance artist and one-time overlord of the most powerful undead community in the world. Maximilian once saved her life and now needs that favor returned.
The earth moves for Mihaela in more ways than one. From Scotland to Budapest and Malta, she races against time to prevent a disastrous, vampire-induced earthquake and save an innocent yet powerful child – all while fighting a dreadful attraction to Maximilian, her only ally, whom she can't afford to trust. For Maximilian, the hunter becomes a symbol of renewed existence, as he struggles to accept his past and rediscovers his appetite for blood and sex - and maybe even happiness.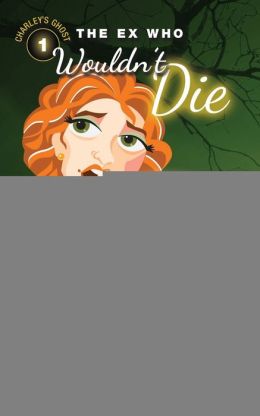 The Ex Who Wouldn't Die by Sally Berneathy
$0.99
USA TODAY BESTSELLING AUTHOR
When Amanda's lying, cheating, scam-artist husband, Charley, saves her life in a near-fatal motorcycle accident, she can almost forgive him for dragging his feet on their divorce. Then she discovers he'd been dead for several hours at the time she thought he rescued her. And not just dead…murdered.
On the good side, at least they are no longer married.
But she's the primary suspect in Charley's murder and, as if that isn't bad enough, Charley's ghost shows up in her apartment. He was rejected, kicked back, not allowed to go into the light. The situation was bad enough when he was alive and trying to charm his way back into her life, but now he claims to be unable to go more than a few yards away from her. She can't even be certain he isn't peeking when she undresses for bed.
Even death did not them part.
As Amanda puts her life in danger in an effort to bring Charley's murderer to justice and send him into the light or the dark or anywhere away from her, she learns her knowledge of Charley's misdeeds is only the tip of a toxic iceberg. Charley blackmailed his murderer, blackmailed Amanda's father, lied about his family being dead when he is actually related to half the town of Silver Creek, Texas, and, with his treachery, has stirred up secrets that will change Amanda's life.
Grimm's Furry Tail by Kathi Daley
$0.99 or FREE for Prime Members
A cozy mystery series set on Madrona Island, a fictional island within the San Juan Islands off the coast of Washington State. As a fourth generation islander Caitlin Hart is struggling to make her way as the economy and culture of the island evolves toward a tourism based industry. Cait lives in a cabin on her aunt's oceanfront estate where she helps her aunt run Harthaven Cat Sanctuary. When she isn't working with the cats, she helps best friend Tara, operate the coffee bar/bookstore/cat lounge they own, named Coffee Cat Books. In the third book in the series Cait's friend Cody buys the old newspaper and discovers a previously unpublished edition that details a murder that occurred decades ago. The fact that the story was written but never published peaks the curiosity of the friends, who decide to delve into a cold case that reaches back fifty years. When the truth is discovered they struggle with the ramifications of what they have uncovered. They know that revealing it will rock the small island community to its core.