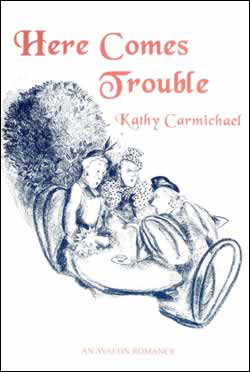 Amazon
Will the reunion between Quin and Stella lead them to a love that will last a lifetime?
When international investigative reporter Quin Gregory returns home to the small town of Littlemouth, Kansas, to recuperate from injuries sustained on the job, he never imagined that he would go dumpster diving for an injured dog or that his mother would interfere with his love life. She and her zany group of friends called TROUBLE (The Readers Organization Uniting Book-loving Littlemouth Elites) decide to set him up with homebody school teacher, and his childhood love, Stella Goody.
Once he recovers, Quin plans to go right back into the danger, and that's exactly what Stella Goody is determined to avoid. She loves the challenges of teaching school and the safe life she's made for herself in Littlemouth. She knows Quin has always been trouble, and the last thing she wants is for him to break her heart again.
Can he convince Stella to risk a chance on love and on him?