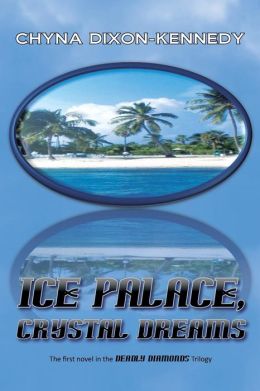 $3.99
Amazon
Barnes & Noble
Dr. Crystal Knight-Davenport unites with three high school girlfriends on a long-awaited vacation at the Ice Palace Hotel & Casino, a new luxury resort in sunny Puerto Rico. While there, a young basketball player with NBA dreams, mysteriously turns up dead in his hotel suite. Was it a heart attack, or was the murder committed by a member of a sadistic underground cult secretly engaging in ritualistic sacrifices?
Haunted by a traumatic childhood tragedy, Crystal is plagued with frightening recurring nightmares. In her relentless quest for revenge, she uncovers a tangled web of lies and deception. Enter Chief Inspector Don Dellevega, a veteran detective who falls in love with the sexy psychotherapist. He desperately needs to solve this case, but must ultimately choose between following his heart and saving his troubled career. Even a raging hurricane won't keep him from deciphering the puzzling clues.
The killer is a ticking time bomb, ready to select the next target! Against all odds, Dellevega must embark on an exciting adventure in this action-packed, heart-pounding romantic thriller. A captivating masterpiece of human cunning and betrayal,
Ice Palace, Crystal Dreams
features inspirational verse that will make you a true believer in the power of Redemption!