Three River Ranch by Roxanne Snopek
$0.99
Needing a fresh start from her two-timing fiancé, Aurora McAllister answers a realtor's ad for a guesthouse on the beautiful, serene Three River Ranch. She shows up at Three River tired, heartbroken, and with no one but her trusty Labradoodle as a companion.
Cowboy Carson Granger has enough trouble in his life without adding a woman and her dog to the mix. There's the untamed mustang he's prepping to release into the wild, not to mention his father's crazy will, which stipulates that if Carson wants to fully inherit Three River, he'll need to find a bride. Carson wants nothing to do with love and especially not a marriage of convenience. But he soon realizes Rory, and everything she represents, might just be exactly what he needs.
Sometimes love arrives on your doorstep when you least expect it…
Life, Soul Being Soul by Carrie Louise
$2.99 (Regularly $6.99 or FREE for Kindle Unlimited Subscribers)
It has been my discovery that no matter how happy, positive, or content I feel, living with more feels better. For me, "Life Soul Being Soul" makes each day feel better.
"Life, Soul Being Soul" is totally UNIQUE to each reader. Unlike the majority of self-help books, it is based on a daily routine of opening the book to a random page. This author's personal understanding of this process is that the page choice is not random but guided by God, Universe, or the user's belief in a higher power. This method means that each person's daily focus will most likely be different from every other user's.
There are approximately 200 word pages. On each page, there is one positive, inspiring word upon which to focus. The interpretation and use of the chosen word is left up to each reader, thus providing a wide-open avenue for self discovery. The book does not request change, although change is inherent in the process. The book does promote the possibility of discovering the inner self (soul) and becoming more content and involved with life.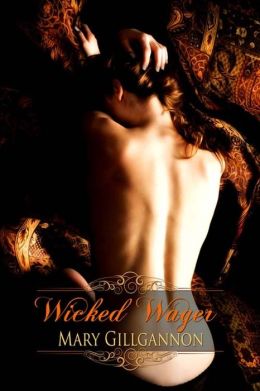 Wicked Wager by Mary Gillgannon
$4.61 (Regularly $5.99)
When hardened gamester Marcus Revington wins Horngate Manor in a card game, he's delighted to finally own property, and undeterred when he learns he must marry the heiress of the estate to claim it.
The heiress, Penny Montgomery, is happy with her life raising horses at Horngate and has no desire to wed anyone. When she discovers what her guardian has done, she comes up with a scheme to convince Marcus she's unsuitable as a wife so he'll give up his plan to marry her.
Who will win in this battle of wits and wills? Or will they both discover the name of the game is love?