Hell Hounds Are For Suckers by Jessica McBrayer
Award winning and Amazon Top 100 series.
Vampire Lily Goodwill has coupled up and her BFF. Hannah is feeling alone and lonely. One night on a stroll through her favorite graveyard she is befriended by a small growling fur ball. The puppy refuses to leave and reluctantly she takes him in. She soon needs expert advice because the puppy won't eat any of the expensive dog food she buys and burps fire.
Hannah consults her vampire friends and a friendly Djinn and finds out she's got herself a Hell Hound. And more, the jinni warns, there is sure to be an owner in the somewhere. When a gorgeous demon shows up pounding on her door wanting his dog back, Hannah is suddenly in the middle of a humorous predicament. This is the second episode of the San Francisco Vampires.
Paradox - The Angels Are Here by Patti Roberts
Two mysterious strangers arrive just in time to help Grace Connors as she struggles to cope with the death of her father. But are the intentions of these strangers as innocent as they first seem, or is something far more sinister on their agenda?
Meanwhile, in a faraway realm, a race of fallen Angels clash with a ruling house of Angels. Their battle changes events in the Ancient World and the New World forever. A realm where a year can last centuries and an ancient, magical people still rule... A realm where even the immortals face danger.
A story that will indeed leave you asking... Who, When, Where? WHAT!
My name is Juliette. Nine hundred years ago, I died. Today, I am alive... This is my story.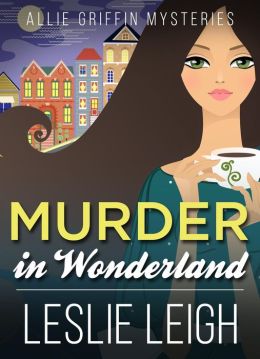 Murder in Wonderland by Leslie Leigh
It's the 150th anniversary of the publication of Alice's Adventures in Wonderland and Allie Griffin, a middle-aged widow with a little too much time on her hands, is hosting a book club to celebrate. Things go worse than she could possibly imagine when, at the very first meeting, wealthy socialite Victoria Cardinal drops stone dead onto the floor – poisoned.
Allie immediately sets out to find out whodunit and why. Meanwhile, standing in her way is a motley assortment of characters, all residents of tiny Verdenier, Vermont, a quaint little town that holds a great deal of secrets. Also hindering her progress is Detective Harry Tomlin, a hard-nosed cop who has his eye on Allie as suspect number one.
Could the answer to the mystery lie within the pages of her beloved Alice?Join smart, sassy Allie Griffin as she dons her sleuth hat for the first time, determined to solve the case, and save her good name.