The Brotherhood of the Snake by Carmen Caine
(Regularly $1.99 or FREE for Kindle Unlimited Subscribers)
What if humans were more powerful than they thought? What if an alien race had a reason to keep humanity entrenched in fear? And what if ancient beings that we've met before were still trying to protect us? And just what if the fate of Earth depended upon an average 17-year-old girl with a few secrets of her own?

Would she discover that the power of love was truly the strongest of all?
"The Brotherhood of the Snake" - Book Two of the "Glass Wall":
- The first
kiss
...
- A
secret
revealed ...
- The arrival of the
Mesmers
...
After breaking the Glass Wall, Sydney finds herself on the run with Rafael. And as her feelings for him awaken, danger arrives in the form of Mesmers, agents of evil sent by the Brotherhood of the Snake.
But when Jareth struts back onto the scene, it isn't long before Sydney finds herself immersed in sinister secrets, and the subsequent whirlwind of events leaves her wondering just who is right and who is wrong?
Witchwood Estate - Going Home by Patti Roberts
There is something very evil lurking in the woods surrounding Witchwood Estate... Witches, spells, ghosts, sprites, shape-shifters, wolves and more... For all those young at heart... Equal measure of both Magic and Evil.
Alexandria Santorini learns as a child that she comes from a long line of Harvey witches. Now, as a teenager, Alexandria must say goodbye to Catnip Cottage and the Barnabys, her loving guardians for the last twelve years, and go home to Ferntree Falls to claim her inheritance. Witchwood Estate. The home where she was born and her parents were murdered. Her journey home becomes somewhat sinister, however, when she discovers that there are those who have other plans for her and her new friends…
Grab your broomstick/dustbuster out of the closet and come along for the ride!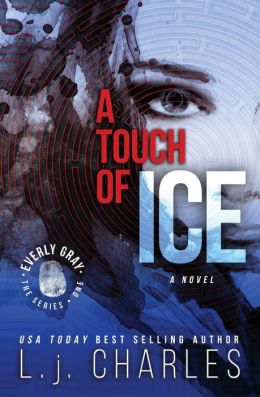 a Touch of Ice by L. J. Charles
(Regularly $2.99)
When she touches photographer Mitchell Hunt and sees the image of a dead body, she dives into the murder fingertips first. Life takes a turn for the dangerous when she discovers the body is related to a small-time crime family that accidentally stepped on the toes of notorious criminal, Delano West. Caught in a web of intrigue where nothing is as it seems, El discovers an aptitude for breaking and entering, the pain of an up close and personal meeting with a bullet, and the terror of facing a cold blooded killer. What she doesn't learn--to keep her fingers to herself.