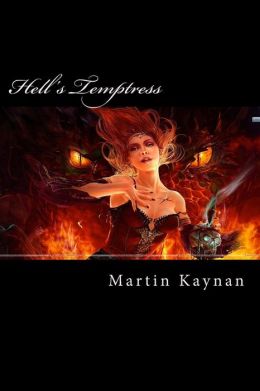 FREE - May 8th - 12th
Amazon
Hell's Temptress describes the hostile takeover of a Hollywood movie studio by an Asian conglomerate and the adverse impact of its heavy-handed management style on artistic personnel.
Intellectually at a Mensa level, financially a female Warren Buffett, artistically a young Meryl Streep, and sexually a magnet, attracting males like a feral cat in heat, Moira Boyer is the film industry's current Sex Goddess.
She conspires with four other Oscar winners to form their own production company. They face bankruptcy when sued by their former employer for breach of contract.
The credibility of their testimony is in jeopardy until a chance event turns everything upside down into a dramatic - and - yes exciting conclusion
Moira's testimony at the trial sets the courtroom ablaze. It's unforgettable.
Review:
I agree with other reviewers that this is a fast-moving story. I love when the creep gets a good ass whooping, but also love that the book shows the seedy underbelly of Hollywood. Those looking for an intense, edge-of-your seat read will love this book.