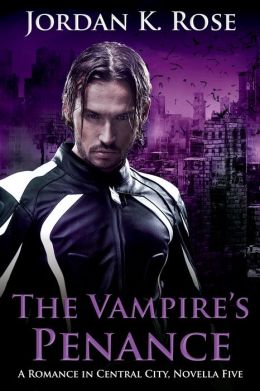 $2.99
Amazon
Barnes & Noble
Exposure to sunlight, silver binds and colloidal silver can make any vampire's existence worst than miserable. Not to mention photographic evidence of Rafe Valentino's weakest moment is now being shared with every member of The Vampire Guard. In barely a few hours Rafe went from being one of the most terrifying creatures to walk the earth to requiring round the clock nursing care. Now, forced to rely on the company nurse he can't avoid the feelings he's denied. But simply because they exist, doesn't make them right, and if she knew the truth about his past, she'd throw out her nursing pledge and put a stake through his cold heart.
Maddie Van Kool never wanted anything bad to happen to any member of The Vampire Guard, not at all. She's a nurse. She wants them all healthy. But if one does become injured it's her job to care for him. Even if he's the man she's been pining over for ten years, the same one who's avoided her as if she were made of silver and sunlight.
Is two hundred fifty years of solitude punishment enough for his sins? Can Rafe forgive himself enough to love Maddie?
Review:
I love this series. Jordan K. Rose creates such wonderfully sexy characters. Best of all, you can enjoy these as stand alone novellas. I highly recommend this book if you love paranormal romance, hot men, and sexy vampires. Can't wait for more!