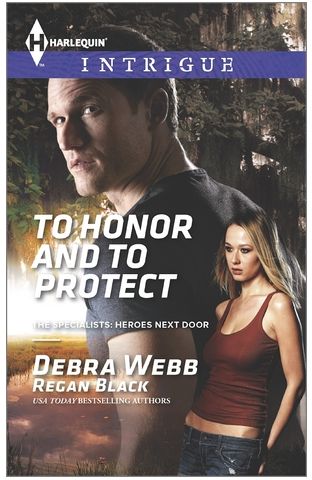 $4.24
Amazon
Paperback Edition
A former solider must protect his ex-fiancée and his secret son in the next installment of The Specialists: Heroes Next Door
Before he could say "I do" on his wedding day eight years ago, former special ops soldier Drew Bryant was hustled away for a top secret mission. Everyone—including the bride he left behind—believes he's long dead. But now his former fiancée is on the run from a vengeful fugitive, and Drew is handpicked to bring her to safety.
When he finds Addi Collins deep in the swamplands of Louisiana—with the son he never knew existed—he has to earn her trust to protect her from a vindictive desperado. And prove he won't break her heart a second time.
Excerpt:
Addison Collins checked the fuel gauge, quickly calculating how many more miles she could put between her and the inevitable pursuit before they had to stop. Her brand-new BMW could've done that for her, but not this ancient, new-to-her Land Rover. That was what math was for, wasn't it? This was the perfect example she would keep in the back of her mind for the day her son complained about his math homework.
"Mom, how much longer?"
She recognized that tone. He was about to complain but not about math. Using the rearview mirror, she aimed a confident smile at her son. His bright hair gleamed in the sunlight coming through the window, but the glare on his face bordered on mutinous.
She couldn't blame him. They'd been on the road for two days straight and had another day left. Possibly more. "About another half hour and we'll stop again."
"I have to pee now."
"You'll have to hold it for a few minutes."
"A half hour is thirty minutes. A few is more like three."
Instead of maternal pride, Addison couldn't help wondering why she'd ever been inclined to teach him the difference. "And how many threes are in thirty?"
"Ten." He turned his face to the window. "I still have to pee."
"All right. I'll find a place to stop."
"This car stinks," he said a minute later.
"The car is clean. It's just new-car smell." With a persistent undertone of mildew, but she kept that thought to herself.
"But it's an old car."
"True." Patience will pay off. "The car dealers spray a strong deodorizer to make it feel new." They had periodically rolled down the windows, but the heavy-duty deodorizer scent lingered, punctuating the mildew rather than overpowering it. This vehicle might be a major step down in value from her BMW, but the dealer in Arizona had been willing to meet her trade and cash terms without any questions, and that had been priceless.
"Why?"
"So they can sell it faster."
"Will our car stink like this when we go back home?"
"I don't know." It was the only safe answer because she hadn't yet found the courage to tell her son they weren't going back. She hadn't lied to him and she wouldn't start now, but she wasn't ready to discuss it. The words he needed to hear to understand the gravity of their new situation just weren't coming to her, and she wasn't ready to cope with the fallout when he realized he wouldn't see his friends again.
Her own grief was too fresh, her fear of the unknown too big. When she had a handle on her feelings, she would be better able to help him with his. Coward, an annoying little voice in her head muttered.
"It's yucky in here," he said, making a gagging noise. He had a point, though she wasn't about to admit it. "I feel sick."
Addison's patience was fraying, but it wasn't Andy's fault they were in this mess. No, this was all her doing. She'd been the one to screw up their picture-perfect life by getting conned by a not-nearly-perfect man. He'd looked like Mr. Right, and until a few days ago, she'd been sure he was the right man for both her and Andy. The only silver lining—and she was clinging to it—was that she'd learned the truth before the wedding.
To Honor and To Protect
will be available in ebook and paperback from Harlequin Intrigue on June 1
st
! You can find our co-written titles listed at
www.ReganBlack.com
or my Amazon
author page
.
Live the adventure!
Regan