The Right Choice by Carly Phillips
$0.99
Will she make the right choice …
Advice columnist Carly Wexler has mapped out her entire life, and she's convinced by marrying her best friend, she'll be able to map out her path to happiness as well. No sexual sparks? No problem. Or so she thinks…until her fiance's brother arrives for the wedding. Mike Novak ignites a desire inside Carly unlike anything she's ever experienced, shaking up everything she's ever believed in. When Mike becomes determined to stop her mismatched wedding to his brother, will Carly be able to accept that her unexpected love for Mike might be the right choice for her after all?
Call Down the Moon by Mary Gillgannon
$0.99
In the ninth-century, Irish warrior Connar fell hopelessly in love with Aisling, one of the Nine Sisters, a group of priestesses skilled in healing. When Aisling came to a tragic end, he used magic to travel to the future to reunite with her.
His beloved Aisling is now Allison Hunter, a free-lance writer in Denver. Although Allison doesn't remember her past life, she is instantly attracted to Connar when she interviews him for an article. But someone has followed Connar from the past, and they are determined to keep Allison and Connar apart.
As Allison begins to have visions of a violent and terrifying confrontation, she struggles to separate the past from the present and trust in a love that transcends even death.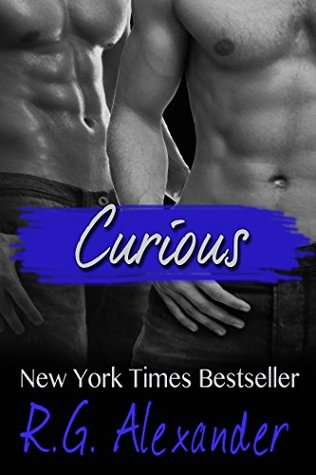 Curious by R.G. Alexander
$2.99
Are you Curious?
Jeremy Porter is. Though the bisexual comic book artist has known Owen Finn for most of his life—long enough to know that he is terminally straight—he can't help but imagine what things would be like if he weren't.
Owen is far from vanilla—as a dominant in the local fetish community, he sees as much action as Jeremy does. Lately even more.
Since Jeremy isn't into collars and Owen isn't into men, it seems like his fantasies will remain just that forever…until one night when Owen gets curious.
Warning:
Contains explicit m/m nookie. A lot of it. Very detailed. Two men getting kinky, talking dirty and doing the horizontal mambo. Are you reading this? Do you see them on the cover? Guy parts will touch. You have been warned.