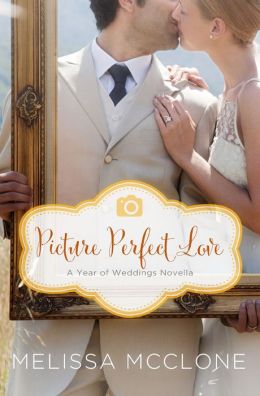 $3.99
Amazon
Barnes & Noble
They've helped orchestrate the perfect day for countless couples. Now twelve new couples will find themselves in the wedding spotlight in the second Year of Weddings novella collection.
When image becomes everything, it's up to love to refocus the heart.
Photographer Jenna Harrison wants every bride and groom to look picture perfect on their special day, putting her heart into every wedding to give the couple memorable images of their love. But her own heart is still broken, the unworn wedding dress hanging in her closet a reminder that relationships aren't always as perfect as they look through her camera lens. But Jenna has faith that she will find true love. Until then, she must be patient and trust in God's plan and His perfect timing.
Attorney Ashton Vance is the one that got away. When an embarrassing Photoshopped picture of put an end to his political aspirations, he blamed Jenna. So what if the photo led to his being offered a dream job and changing his life for the better? Jenna betrayed his trust, and two years later, Ashton's heart still hasn't recovered.
It was me. His younger sister's three words turn Ashton's world upside down. He must ask Jenna's forgiveness, but can he risk his heart a second time? Even if Jenna can forgive him, dare he hope for a second chance at her love?