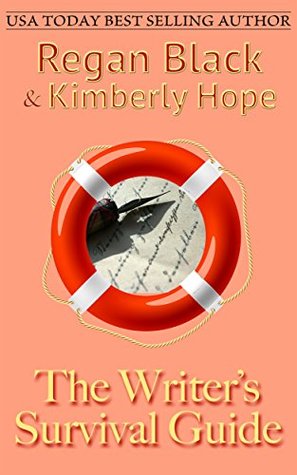 $2.99 or FREE for Kindle Unlimited Subscribers
Whether you're working on your first book or your thirty-first, The Writer's Survival Guide is here to help. With more than three decades of combined experience in writing through freelancing, traditional publication, and self-publishing we'll share tips, advice, and strategies for
-Creating your ideal writing space

-Finding your most productive writing time
-Keeping the words flowing
-Combatting the saggy middle stage
-Fuel for powering to the finish line
-And much, much more to help you survive the incredible adventure that is life as a writer!
The Writer's Survival Guide is a product of yet another brainstorming session, this one with my good friend and fellow author, Kimberly Hope. Put any two authors together and you can be sure the conversation will turn to books and eventually to the business of writing.
Having been through several ups and downs both in our writing processes and published careers, we wanted to create a guide to ease other writers - aspiring and published alike - along the often rocky path of a writing career.
Is your writing process efficient? How do you make time and space to write? What happens when the middle is just too saggy? Is there such a thing as grace when the deadline is looming? As others guided us, we used this book to offer up solutions, guidance, and flat-out reassurance to these questions and many more.
We know the benefits of having friends and mentors on this naturally solitary journey and either one of us (or both of us) have tripped over every speed bump and pitfall you can imagine. The Writer's Survival Guide is full of tips and advice, as well as plenty of wisdom gained from our experiences.
Live the adventure!
Regan