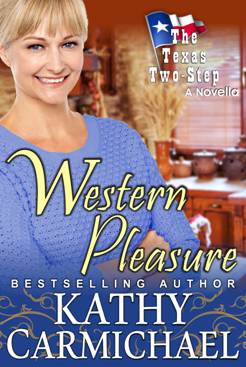 $2.99
Amazon
Barnes & Noble
Jim Turner has always loved Ellen Murphy. But Ellen was already happily married.
Following the death of Ellen's husband, Jim was right by her side, helping her. Now, more than friendly support and business advice seems possible, but what will her friends and family think?
While Jim works to find the courage to step out of the 'friend zone,' Ellen worries she's about to lose a friendship of a lifetime.
THE TEXAS TWO-STEP SERIES, in order
Chasing Charlie
Country Courtship
Courting Trouble
My Southern Bride
Western Pleasure (a novella)