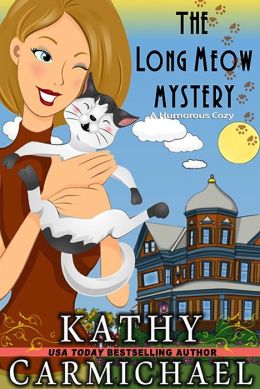 $3.99
Amazon
Barnes and Noble
*Originally published as Diary of a Confessions Queen.
Amy Crosby needs her husband dead -- fast.
Not that she plans to kill him. He disappeared seven years ago. Amy just needs to have him declared legally dead to save her house from foreclosure.
Sounds simple.
But then someone keeps breaking into her house -- and anonymously trying to blackmail her. She has a new housemate -- an injured cat named Chappy -- plus businessman Jerome Keller who wants to be her fiancé, and police detective Brad Tyler who just wants to protect her.
Her husband -- legally dead or not -- is stirring up a whole lot of trouble.